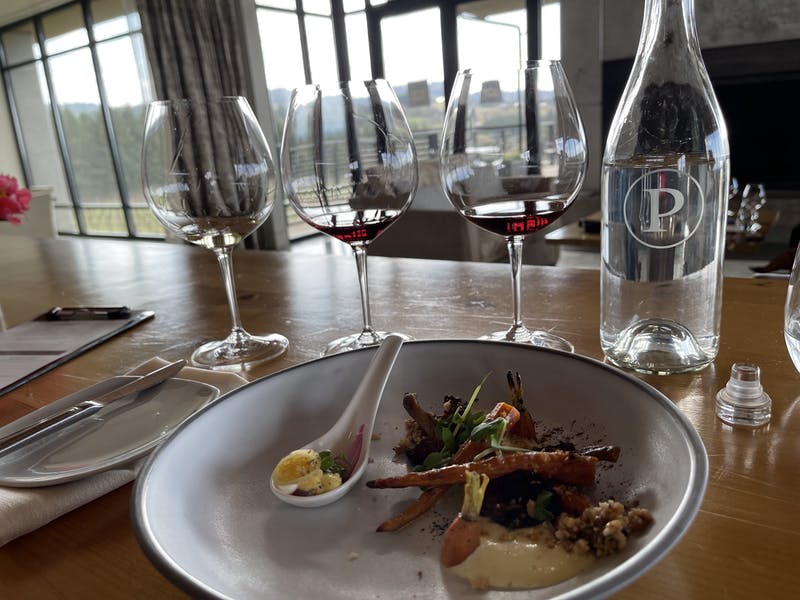 This morning I was walking Globgor. The sun was out. I was wearing short sleeves and should have been wearing shorts instead of jeans. Outside of the enjoyment of being outside and on the cusp of being hot, I started to ponder why do I get sucked into stories so much. I feel I have to thank Stephen King for my love of stories.
For the past several months, I have been listening to The Stand on Audible. I have 17:30 hours left of this mammoth 44-hour book. I first read the book during my impressionable years in Junior high. I enjoyed the 1994 remake staring Captain Dan, aka Gary Sinise and Molly Ringwald. The recent 9-hour mini-series on CBS needed to be poured down the sink and ripped to shreds with the garbage disposal. There wasn't the depth, and storylines were way off. I am not one to criticize acting, and I probably shouldn't start. The protagonist in The Stand is Randall Flagg, who makes several appearances in other SK novels. My first internet handle was rflagg on AOL, and my first real Internet account outside of the glorified walls of "You've Got Mail."
Somewhere around 1988, I read the words, "The man in black fled across the desert, and the gunslinger followed." I was sucked in but didn't realize the journey ahead. I didn't get to finish the story until 2012. A 24-year journey took me down The Dark Tower rabbit hole, but I held on for the sake of the story. Randall Flagg is also in The Eyes of the Dragon. I might have to revisit a Merlin timeline in the near future.
There is something beautiful about how stories eventually overlap and interconnect with one another. A few months ago, when I came upon a book called "Pinot Girl" from Anna Maria Ponzi, I had zero self-control, and into my Amazon cart, it went. To see it was published May 6th, 2020, also put a smile on my face for the sheer fact it wasn't 10+ years old. If you want the super short cliff notes review, it was the perfect book for me, filled with stories surrounding Oregon Wine Country.
When reading the words Maria put down on paper, I found little tidbits that filled my soul. To read the recollection of how one day Maria went with her father to visit the bees imprints a never-ending ideology of how honey should taste. Maria's mom and dad were obsessed with wine. They help start IPNC and the Oregon Winegrowers Council. The sense of community was strong beyond anything I could imagine. In 1975 there were 14 wineries in Oregon. Compare that to over 900 wineries, depending on where you read the numbers today. I know so many wineries struggle to get press today, but it was a completely different story 46 years ago.
Reading about honey bees and how cash from a Jazz concert was put into brown paper bags only to their fate literally go up in smoke literally by Maria's grandpa by mistake made my heart putter with excitement. I also felt disappointed only for the fact I never visited the winery before. I needed to rectify the situation, but I told myself I couldn't go until I finished the book.
Weeks passed after reading the words, "As I continue to travel to the globe promoting our industry and wines, I have had the fantastic advantage and joy of witnessing the adoration and respect others have for our rare history." I still hadn't visited Ponzi. Somehow, my schedule fills up way too freakin quickly with working in the yard, playing with Globgor, working on my App, writing a weekly newsletter, taking long bike rides, visiting wineries, taking the needed time to veg out on the couch. The list never ends. Don't get me wrong, I am grateful to live an enriched life, but seriously why can't I get to Ponzi?
On April 8, a bombshell out of nowhere dropped. Maybe a bombshell is a bit dramatic, but that's the purpose of one who writes. We need to create tension and grab eyeballs for the sake of readership. I say bombshell because I don't think anyone saw the announcement of Ponzi getting bought out by the Bollinger family in France coming at all. My first reaction was NO!!!!! I want the pure innocence of Oregon Wine Country to stay pristine with no outside influence. There is something special in the spirit of Oregon Wine. Maybe it's because we are still young in comparing wine on a global scale, but I hold that spirit near and dear to my heart. To have a holding company come over and take control of a legacy I just finished reading about makes me feel a bit like Inigo Montoya saying, "You killed my father, prepare to die." More than likely, the Bollinger family doesn't have anyone in the family with six fingers, but who knows, maybe someone has seven fingers. I don't like strangers approaching my territory. Yeah yeah yeah, I know it's not "my territory", but you know what I mean.
After reading all the articles posted throughout the web, I looked at my calendar for the following day. I had zero calls late Friday afternoon. Care to guess what I did? You are darn tootin' correct! I made a reservation to visit Ponzi the following day to skip out on work. Well, in this day and age, there is no way to skip out on work with our phones attached to our hip, but I was going to visit a winery while I should be at home "working." Come on, a reservation on a Friday at 4:00 isn't really skipping work, is it?
Fast forward to Friday afternoon. I feel I am Marty McFly time traveling to ultimately change the name of Twin Pines Mall to Lone Pine Mall. To say I am a little giddy is putting it mildly. I feel like I discovered a new pizza place, Stickman Brewery, with a fresh thin crust, and I don't care the hot cheese is running down past my chin. My appointment is at 4:00. I arrive at 3:50. Why do I always show up early? Not bad for a winery reservation, but more significant social events, I should show up 10-15 minutes late. Why? I don't know.
The facility is gorgeous. I pass the remaining 10 minutes with picture taking and enjoying being in Wine Country. Walking into the tasting room, I am asked if I still want to sit inside or outside. I choose inside even though the sun is out and the weather has been fantastic. The wind is picking up, and the last thing I want to do is ruin my experience. For some reason, lyrics from Axl Rose was popped into my head, "I bought me an illusion an' I put it on the wall. I let it fill my head with dreams, and I had to have them all. But, oh, the taste is never so sweet as what you'd believe it is. Well, I guess it never is, it's these prejudiced illusions. That pump the blood to the heart of the biz"
I sat at a bar-like table in the middle of the tasting room. There were a handful of people enjoying the Friday afternoon like myself. I looked over the tasting flight options and decided on the Side By Side Flight with the Chef's Pairing. Ever since Andrew at Abbott Claim gave me caviar, I have to educate myself on the subject matter. I wasn't paying close attention to the time, but I think it was around 4:10 when I got my three wines. I was told in front of me was the 2017 Chard Reserve, 2017 Laurelwood Pinot, and the 2017 Pinot Reserve. I tried to wait for the food pairing, but I was a little anxious to try the wines. I made sure not to inhale all of the liquid gold before the pairing.
The food pairing arrived in front of me, and it looked marvelous. It was such a shame I didn't have much wine left to enjoy it with. The whitefish caviar and stinging nettle were great with the chardonnay. The wild hedgehog mushroom and heirloom carrots dipped in the bagna cauda foam were out of this world! The remainder of the wine and food pairing didn't last long. I sat there for a little bit, made some notes in my journal, walked around to take some pictures, came back to the table, and started to twiddle my thumbs. Looking at my watch, it was 4:28. It was clear I wasn't going to get another pour. I decided to walk up to the counter and pay. Walking out, I was a little shocked I wasn't asked if I wanted to buy any bottles, nor was I told anything about the wines. Come to think about it, I didn't catch anyone's name. Did I miss that detail, or was it not offered up? Hmm.
Backing out of the driveway at 4:32, I had a familiar feeling set in. Emotions take a while for me to process, but walking Globgor this morning, the feeling was crystal clear. When I finished the last book in The Dark Series, I read the words, "The man in black fled across the desert, and the gunslinger followed." The same exact words I read 28 years earlier. The feeling was disappointment. Today, when I read those exact words, it is a different feeling. Today, I understand life is this infinite circle of repetition. The man in black and the gunslinger will forever be on a journey of conflict.
At 4:32 last Friday, I was disappointed. I set expectations before I went, and my heart was fluttering from all of the stories. There is a chance it was an off day for the winery as well. Anything is possible, but what it comes down to is a story. I visited at a certain point in the story. I am not sure where in the story my visit is written, and it doesn't matter. There are many chapters ahead for Ponzi, and if I am willing to wait 24 years for a book series, I am definitely going to see where the selling to the Bollinger family will take the Ponzi legacy and story. To be continued…..
​
With Gratitude,
A.J. Weinzettel