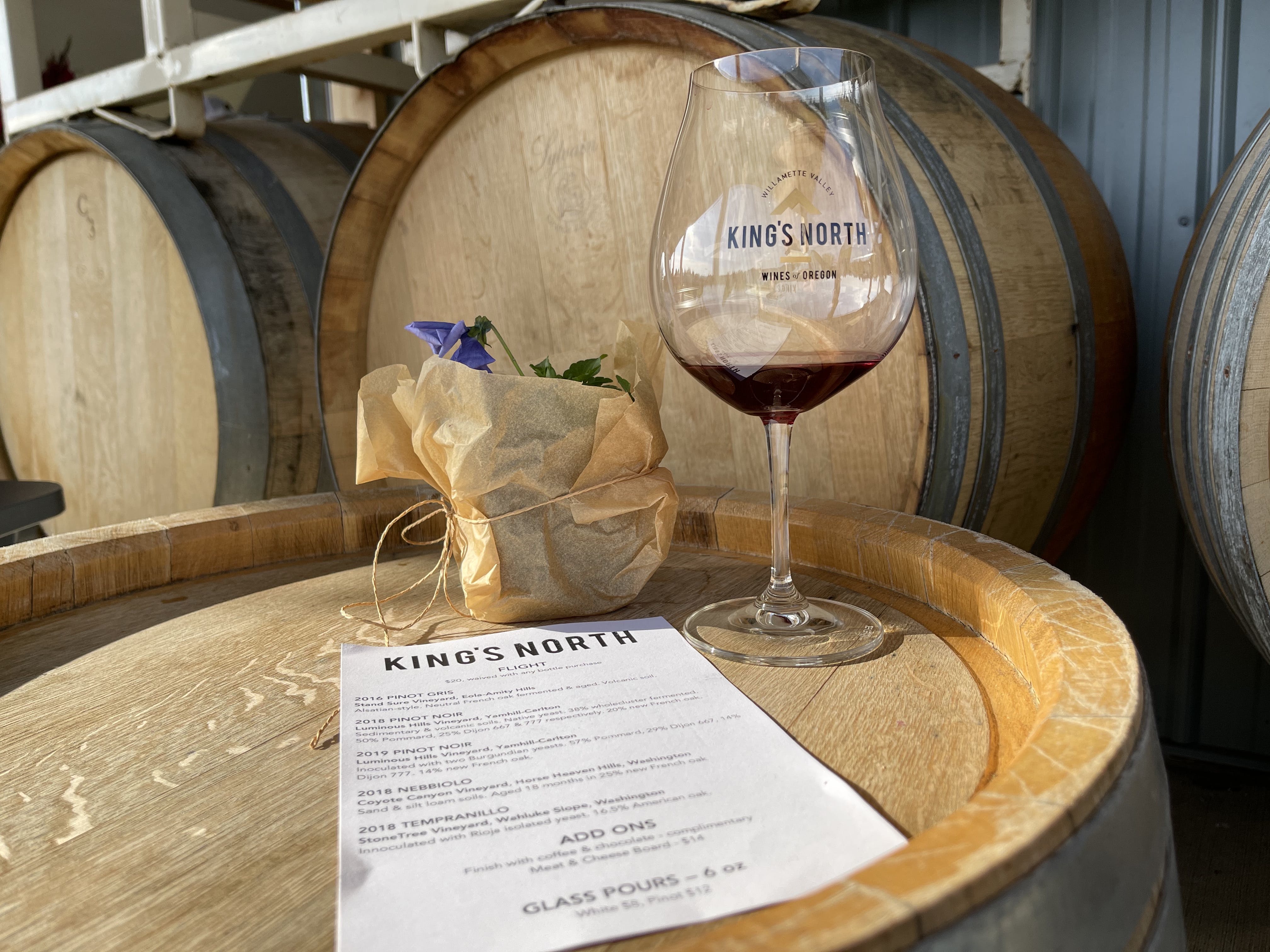 For April, my Apple Watch has me doing 2,260 exercise minutes. This averages out to a little over 75 minutes/day. I enjoy the fact my Apple Watch pushes me, but sometimes I feel it is getting out of control. The weeks I parent, more activities are going on, and finding additional time to work out is a little complicated. So, the weeks I am not parenting, what do I do? I extend my workout times as much as possible. 
One of those extensions came to me on Monday evening around 7:30. I decided to take Globgor for another walk. Dusk started to settle in. Cicadas and frogs filled my ears with joy, making it feel like summer instead of Spring. I was not complaining one bit. There was a long straight stretch of sidewalk, and an Amazon delivery person was dropping off packages. I was a little surprised how many packages were getting delivered within a few blocks. At one point, he got out of his truck, and laughingly, I mentioned, "Hey, look at that, I caught up with you!" I could hear a chuckle coming from behind his mask before he said, "You have a cute dog." He delivered the package, Globgor and I continued on our evening journey.
We still had a solid 30 minutes left in the walk, and I got to thinking. I wonder how much money the delivery guy makes? Does he own the truck? Does the process work a bit like cab drivers? I guess the delivery guy was in his mid 20's and it felt like he was hustlin', aka working his patootski off, to get ahead in the world. My next train of thought made me wonder if I was in my mid 20's during 2021 would I be an Amazon delivery guy on the side to earn a few extra greenbacks? For whatever reason, I couldn't see myself going down that path, but who knows. I could be off on my read of the guy, but I choose to think he is taking advantage of as many opportunities as possible.
Looking down at Globgor without a leash, walking a few steps ahead of me, life felt great. I had no doubt there was a big ole' grin on my face leading me to the next car in my train of thought. Sliding open the door to the train car, light crept in to reveal my visit with Mac and Sid at Kings North winery last month.
It was a gloriously sunny Saturday in March. I had just wrapped up tasting the 2019 Stormy Morning Chardonnay from Hazelfern, and I was a few minutes late for my 3:00 appointment. I would tell you my opinion of Stormy, but this isn't about Hazelfern, and I want the ability to buy more in the near future. As I pulled into my parking spot, a friendly little crowd was sitting at picnic tables enjoying the sun, wine, and great conversation.
Apologetically for being late, I walked up to the tasting area. I was greeted with the biggest of smiles, a glass of Cramant, and a place to sit at the bar. Have I told you how much I miss sitting at the bar? The side conversations that occur out of the blue are the best! Looking around, it is a nice little setup. Everyone is distanced. Everything is opened up with a breeze keeping the room crisp and cool. What more could you ask for in a tasting? Well, if you must ask. I needed to be warmer. I saw a couple of Adirondack chairs sitting in direct contact with the sun. As much as it pained me to leave the bar, warmth was taking higher precedence. When I asked if I could move, there was zero hesitation in the request, and now my bald head was getting some sun!
After the bubbles magically disappeared into thin air, I had the 2016 Pinot Gris. I am not the biggest of Pinot Gris fans, but I have to say I did not turn my nose up on this pour. These grapes get the cool crisp afternoon winds from the Van Duzer Corridor. Have you experienced those winds? They are something let me tell you!
My next pour was the 2018 Luminous Hills Pinot. If you have seen any anime, there is a point when a character's eyes are filled with sparkle. The other emotion is they are about to bust of our their skin with excitement. Well, this was not me when I saw the vineyard for this pour. Sitting there taking in this light red beauty, with an entry hitting you like the crisp cool breeze in mid-march and lingering finish leaving you begging for summer to hurry up, Sid and Mac's mom, Bridgett, came over to chat with me.
As I was talking with Bridgett, it became apparent this is a hands-on family operation. Bridgett, I hope I am spelling her name correctly, and her husband has four kids. They used to live in Wisconsin, and three of the kids up and moved to Oregon. Her daughter is a Natural Path. Mac and Sid are doing Kings North. With three of the four kids in Oregon, Bridgett convinced her husband, Keith, to also move to Oregon.
They were lucky enough to find this plot of land, planted five acres of Pinot Noir in 2018, and are among the few vineyards I have talked to who picked their grapes before the 2020 fires. After a few minutes, Bridgett went back to washing glasses. She adored how quickly the Oregon Reidels were clean. She wished there was something like that in her house.
Next up, Mac poured me the 2019 Luminous Hills. Have I mentioned how much I am enjoying 2019s? If I had to choose between an 18 or a 19, give me a 19! There is so much more richness and character in the 19s I have tasted so far. This pour continued in the same fashion as the previous. Add in spice notes on the nose, mid-palate, and the finish as well, and that is the 19 in a nutshell.
Sitting there basking in the sun, Mac came over to chat multiple times. He mentioned how they are farm to bottle. They do it all. I think they need to change it from "farm to bottle" to "farm to car." There were countless occasions where I saw Mac taking cases of wine to customer's cars. See what I mean about the hustle! Excellent service, great wine, and there are still two more wines on the flight. If I am counting correctly, that is six pours, hospitality out of this world, and family ran. Reminds me of the true spirit of Oregon Wine Country.
Next up was the 2018 Nebbiolo, yes, a Nebbiolo. When is the last time you had a Nebbiolo at a winery in the Valley? The grapes are sourced from Washington's Columbia Valley, but it's nice to be surprised with something a little different. The tannins were firmly in place for this pour with a great acidity level. Personally, I don't enjoy tasting young wines with strong tannins, but this wine is meant to age. Those tannins and acidity are going to hold firm for a solid ten years.
The last pour of the day was the 2018 Tempranillo, and looking at the super bright red color in the glass, my heart was a flutter. These grapes also came from the Columbia Valley and were aged in 16.5% American Oak for 18 months. The tannins weren't as firm when compared to the Nebbiolo but were present. I enjoyed the subtle long finish, with the day starting to come to a close.
Not too long before I visited Kings North, there was an #ajsHappyHour, and one of my friends, Lars, showed up with a Kings North shirt. I had seen her IG post the previous weekend of her visit and already had them on my list to visit. Come to find out, Lars has known Mac for a bit. She was super impressed with their venture, and I can't thank Lars enough for bringing the winery to my attention.
When Mac come over to close out for the day almost 120 minutes later, I purchased five bottles of the Luminous Hills. 3 of the 2019 and 2 of the 2018. I also had to get myself a shirt. Coming from a tech background, I would get t-shirts all the time, and I became a bit of a snob about my free shirt swag. This shirt is a Bella Canva super soft cotton shirt and is one of my favs hands down! When you visit, obviously tell them "A.J. sent you" but also buy a shirt!
Oh, I got word from Mac they are going to have some new wines to try here shortly. Soon, I will be visiting to check out what new wines I need to visit! Mac and Sid are taking reservations on their website every Friday and Saturday from 10:00 – 5:00. You will have a great time!
With Gratitude,
A.J. Weinzettel