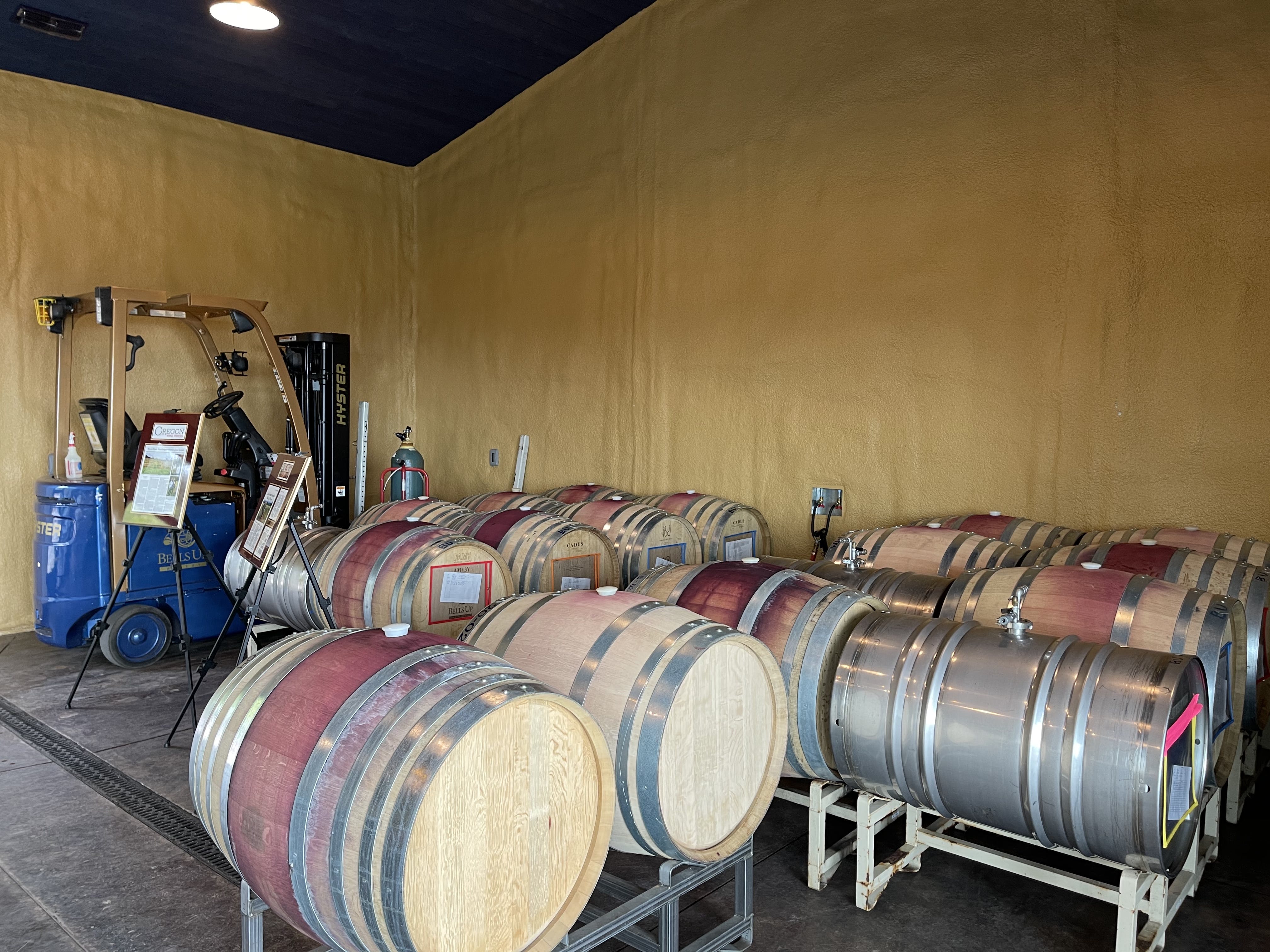 I finished up the 44-hour audio version of Stephen King's The Stand this week. I first read the mammoth book back in the late '80s, and it made quite the impression on my younger self. Rereading as an adult approaching the age of mid-life crisis and during a pandemic was eye-opening.
The book's basic premise is that there is a superflu called Captain Tripps created by the US Government. Within a month, only a handful of survivors migrate to Boulder or Vegas. One group is "evil," those in Vegas. The other group in Boulder is considered "the good guys." As with any essential good vs. evil story, there is a collision where good triumphs over evil. The Stand is no different.
What makes this epic tale of good vs. evil is how it relates to the situation we are living in right now. So much uncertainty. So much doubt. So much anxiety along with so much hope. Sensationalism engulfs readers when reading headlines giving a feeling the world is ending with impending death knocking on your door. There is an overwhelming amount of reactions people have to these headlines. Some people are scared, while some laugh at the outrageousness, and others sit back to observe.
Once the dust all settled, the population in Boulder was steadily growing from a simple 500 to over 19,000. Civilization was getting back to normal. The police force was growing and started to carry weapons once again. Some of those in town enjoyed getting things back to normal. Others chose to move out of Boulder to live a simpler life without as many people.
Today, we are noticing our lives approaching a possibility of normalcy. Personally, I am conflicted. Having a relaxed breakfast and lunchtime with my daughter while engaging in great conversations is dwindling. Traffic is picking up more and more. I want the ability to belly up to a bar and chat with strangers, but I also wish for a simpler life. What a juxtaposition. As we get traverse our pandemic, can I ask you for a straightforward favor? Be kind, and when someone voices an opinion that doesn't reflect your own, sit with it, ask questions to get more of an understanding of their perspective. Thank you!
Speaking of a simpler life, let me tell you about a winemaker in 2006 who lived in Cincinnati, Ohio, making wine out of his garage on the side while working as an attorney being pushed to make partner during the day. Feeling the desire to learn more, Dave Specter reached out to Joe Henke, of Henke Winery, in 2009 for mentorship. Henke Winery was established in 1996 and is celebrating 25 years of success! According to their website, Henke Winery is considered one of the best top urban wineries in the country.
Dave's wife, Sara, saw Dave's potential when he won 2 different wine competitions in 2011. One was for a Syrah/Petite Syrah blend, while the other award-winning wine was a Seyval Blanc. The couple took "wine vacations" exploring different wine countries throughout the US, but the wine community was the deciding factor in establishing their winery in Oregon. I can't say I blame them one bit, but I might be a little prejudiced.
2012 was quite the year for the husband and wife team of Bells Up. While visiting a peach stand in St. Paul, Sara handed over a retainer check to purchase land for a winery. Every day Sara was networking to find a place to call home for the vineyard and winery. Eventually, she came upon a lot of land that wasn't for sale in the Chehalem Mountains. Two days later, she heard back on the price of the property filled with dead Christmas trees. Dave was busy interning at Alexana interning under Lynn Penner-Ash and Bryan Weil at Alexana. After getting the soil samples came back with luscious volcanic Jory soil, the Specter's were on their way!
Sitting here in the parking lot of my daughter's ballet studio, I realize I am going through the motions of reciting a story you could easily Google. It is challenging to break frame from the normal hustle-bustle to meet a deadline and produce. Let's restart a little.
I pull up to the parking lot of Bells Up at 10:00 am on a Friday in April. It's sunny out, but the air holds a certain brisk chill. Dave is waiting outside, and there is a small talk outside while Sara is inside prepping the tasting. Dave took me into the building where all the wine magic happens, and you can tell he is like a little kid in a toy store showing off his toys. Please don't misinterpret the last sentence. It is meant in the highest regard in relating to another person who has a spark in their eye filled with excitement. When I notice the spark, it is usually followed by a fire in their belly to push themself outside their comfort zone.
There was a theme I saw repeating itself through the three-hour tasting. With Dave and Sara coming from a business/accounting background, their approach to their Oregon venture is nothing short of methodical. I have zero doubts, if you were to ask them what is your ten-year plan, it is on the tip of their tongue. The fifteen-year plan might be the teeniest bit hazy, but they know beyond a shadow of a doubt where they are going. I mention this because their first vintage was in 2013. With a plot of land full of dead Christmas trees, there is no way 2013 was estate-grown grapes. Partnering with other vineyards sharing the same vision of farming to produce outstanding wines is first and foremost for Dave.
Going into the tasting room, Dave took me out onto the balcony, and what a fantastic view. I used to live in the woods of Sherwood, and I got a daily view of Mt. Hood. I did my level best to appreciate it every single day, but when you see a majestic view every day, there is a certain level of appreciation that falls by the wayside. I realize it is old hat for Dave and Sara, but to look off into the horizon with the haze of the valley below is a sight to soak up like a Southern country biscuit to gravy. You really don't appreciate a view like that until it's not there anymore.
I could write back story upon back story, but I get it you are here for the wine. Let's dive in!
My first pour was the 2020 Rhapsody Pinot Blanc. If you know me, give me Pinot Noir even on the hot days of summer, but it is nice to have some alternatives. The Pinot Blanc had a great body, acidity, and an everlasting finish reminding me of the very last note of an orchestra.
I wouldn't consider Bells Up a cult winery, but there is a cult following for the Helios Seyval Dave produces. There are only two producers in Oregon, Bells Up being the only winery in the valley for Seyval. Somehow, Dave got this vertical from New York in 2014. Consider this your inside scoop for this wine; otherwise, it sells out before Dolly Parton's 9 to 5 workday. The nose on this wine was a mixture of floral and fruit while my mid-palate took me back to visiting an exotic garden in Hawaii. I would love to bring this wine to a blind tasting to test the prowess of the blind panel. 
The 2020 Prelude Rose of Pinot Noir is darker than most Roses. With 24 hours skin contact, the body is a bit heavier than most which I enjoy.
Did I mention I was super crazy lucky to have a three-hour tasting with Dave and Sara? Before diving into the Pinots, Sara plated a picture-perfect lunch for everyone. Just wow! The whole plate was out of this world, and if Sara hadn't said anything, I wouldn't have guessed the cornbread was gluten-free.
The first Pinot savored during lunch was the 2018 Titan Pinot. These grapes come from 10-year-old vines in the Chehalem mountains. With a combination of Pommard, Dijon Clones 115, and 777, there is a rounding out of the whole tasting experience. Immediately upon entry, the bright red fruits grab your attention. I enjoyed how the tannin structure was integrated into a significant-finish rounding out the whole experience.
Next was the 2018 Candide from the Nemarniki Vineyard the Chehalem Mountains AVA. As with every wine I taste, I inspect the color and give a little swirl followed by a sniffy sniff to conclude with a taste. I made my notes, and the whole room fell dead silent. What was different? Why was it so quiet all of a sudden. I took notes on this wine just like the other wines. Looking up from my journal, my heart started to beat a bit faster. I took a glance at my notes, looked at Dave and Sara, and said, "This is great!" The room filled with wonderful chatter once again. Phew!
The Candide on the nose and palate was filled with dark red fruits, of which I am a big fan. With 75% Wadenswil and 25% Pommard, there are lovely spice notes on the finish.
As Dave was pouring the third Pinot, he asked me if I was familiar with Killing Eve's, a TV series. I was a little embarrassed when I said, "No." A few years back, I created another iPhone App called Binge Guide. I never saw this series pop up in the feeds I scour. Dave proceeded to enlighten me on the series and the next wine called Villanelle. If you are not familiar with the series or the character Villanelle, here's a small tidbit.
Villanelle possesses a cold brutality under her innocent-looking exterior. Contentedly living outside any human moral code, Villanelle kills with flair, recklessness and absolutely no conscience.
Paid with a lifestyle; a comfortable living expense, her own apartment and a wardrobe to literally kill for, Villanelle glides freely through the streets of Paris, an understated beauty who can be both breath-taking and anonymous.
Being a Fanfare Club Exclusive wine, this bottle is a favorite amongst members. Most people think the Killing Eve character is the inspiration, but inspiration comes from Dave's other passion, music. Dave's used to play the French Horn. Creating a bond between wine and music is a natural fit. There is a Spotify playlist titled "The Music Behind Our Wine Names". If you listen carefully during your tasting, you will be filled with subliminal messages to buy more wine! I am kidding about the subliminal messages, but the music is quietly playing in the background.
Before I dive into the last pour of my tasting, I want to mention what to expect when tasting at Bells Up. There is no online ordering when you visit the website, nor is there an online reservation system. Remember earlier how I was talking about a simpler life? When you call to make a reservation or order wine, you will speak with either Dave or Sara. They have you taken care of 124.5%. 
During a tasting, Dave will take care of your party, and the best part of that is you are the only party at the winery. You do not have to compete with other parties for attention. The royal red carpet treatment is rolled out just for you! The dynamic duo also has a super-secret extraordinary power, which they refused to disclose all the details of this said power. They do this thing called build a relationship with their customers and get to know them. For example, if you were to call up and say, "I have read amazing reviews, and I want to buy 20 cases of the 2019 Jupiter Estate." If your palate matches up with the requested wine, they will gladly sell it to you, but if your palate isn't a match, a more profound discussion is required. They will not sell you a wine they think you will not like. This speaks volumes in this day and age when a winery will turn down your business because they value the relationship over the sell.
The final pour of the day is a new release for the winery and is the first 100% estate Pinot, the 2019 Jupiter. Over the years, some estate grapes made it into some of the other labels, but this is a landmark for Dave and Sara. To have 100% estate grapes go into a label is quite the milestone. To see all of the hard work and dedication before moving to Oregon in 2012 start to payoff has to feel good. To taste the hard work with spices on the nose, deep dark fruits mid-palate, and a subtle lingering finish was unique.
My tasting was coming to an end, and leaving without shaking Dave's hand felt so incredibly wrong. A measly elbow tap would have to suffice for now. I look forward to another visit when I can give a proper handshake. When you call Bells Up to make a reservation, please let them know "A.J. sent you."
​Phone Number: 503-537-1328 / Website: http://bellsupwinery.com
With Gratitude,
A.J. Weinzettel