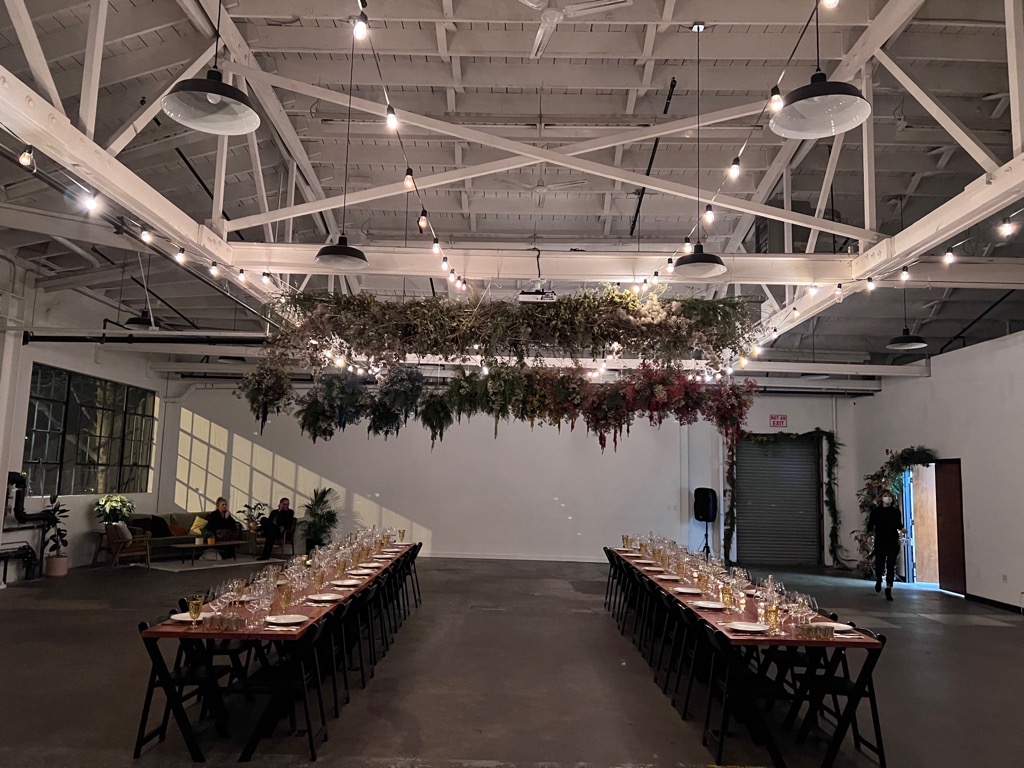 I feel pretty confident most of us have heard good things about a wine, bought a bottle or three with mixed results. It's always tough to try the wines for yourself when you are not close to the winery. This is how I came about buying three bottles of Drew Bledsoe Wine, a 2018 Doubleback Cab. When they were delivered, I was excited and scared at the same time. I knew they were young and I should wait, like many years, but how can one wait when you've never had them before. I needed to see if I liked Doubleback or not.
Looking at the Drew Bledsoe Wine in the glass, it was your typical deep dark red, and being completely honest, I was telling myself, "it is going to be tannic as all get it, and that's ok." The first sip, I was shocked! It was slightly tannic, but for a 2018 it was very drinkable! I was a fan, and I am pleading the 5th on what I did when the following email came for more wine.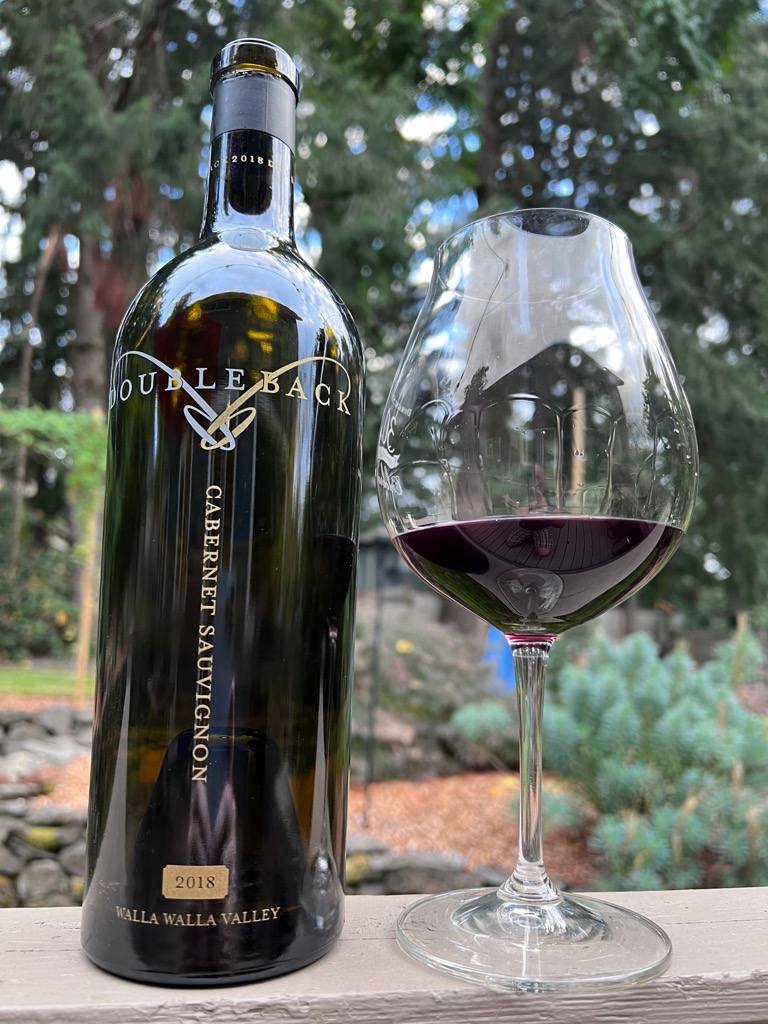 When I bought the three bottles of Doubleback, you need to realize that I did zero background research. I took it upon blind faith these wines would be good. I also didn't do any additional research when buying the following three bottles. I can't remember exactly how I found out about Drew Bledsoe being behind Drew Bledsoe Wine, but I did the teeniest bit of research (for once, I am not being sarcastic here) and found another project called Bledsoe McDaniel.
I visited the website and noticed they focused on Pinot and Syrah. I felt much more at home with these wines over the Cab. Clicking on the Allocation list, I noticed there was a waitlist. I was a little bummed but not totally surprised. I signed up to be notified when there was room. I waited for a couple of months, and when the email came in, I am pretty sure it took me all of 23.8 seconds to sign up. FOMO in the wine world is worst than missing out on the 1998 Donruss Ken Griffey rookie baseball card. I mean, it's only selling for $6k on eBay right now.
Here's the thing, I haven't had a single drop of these Pinots or Syrahs, and I signed up for the allocation list. The Doubleback Cab made that much of an impression on me.
If you remember September of last year, Mimi Casteel announced:
I have found the next stewards of the place I have called home since 2014. I have confidence in their intentions and their commitment to the community and to the health of the land. It is more than I hoped I could find for the next watch, and it makes this much easier on my heart.
As mentioned in Mimi's announcement, the next stewards were Bledsoe McDaniels. I mentioned this in one of my newsletters and somehow ended up in Drew Bledsoe's inbox. He was very gracious in sending me an email. He was also super kind to let me know I messed up big time with confusing Josh McDaniels, the winemaker, with Josh McDaniels, the football coach. Eek, I will never forget that mistake again. BTW, who sent the email to Drew? I am super curious!
I ordered my Bledsoe McDaniel allocation, and the shipment arrived on October 21st. It was packaged beautifully with tissue paper wrapped around the label. I didn't have the heart to remove it and looked at the invoice to see what I had. There was one 2019 Flying B Syrah, two 2019 Lefore Syrahs, and three 2019 Willamette Valley Pinots. I plan to leave the bottles in the boxes and forget about them! I assume you are keeping track, I have yet to try these wines!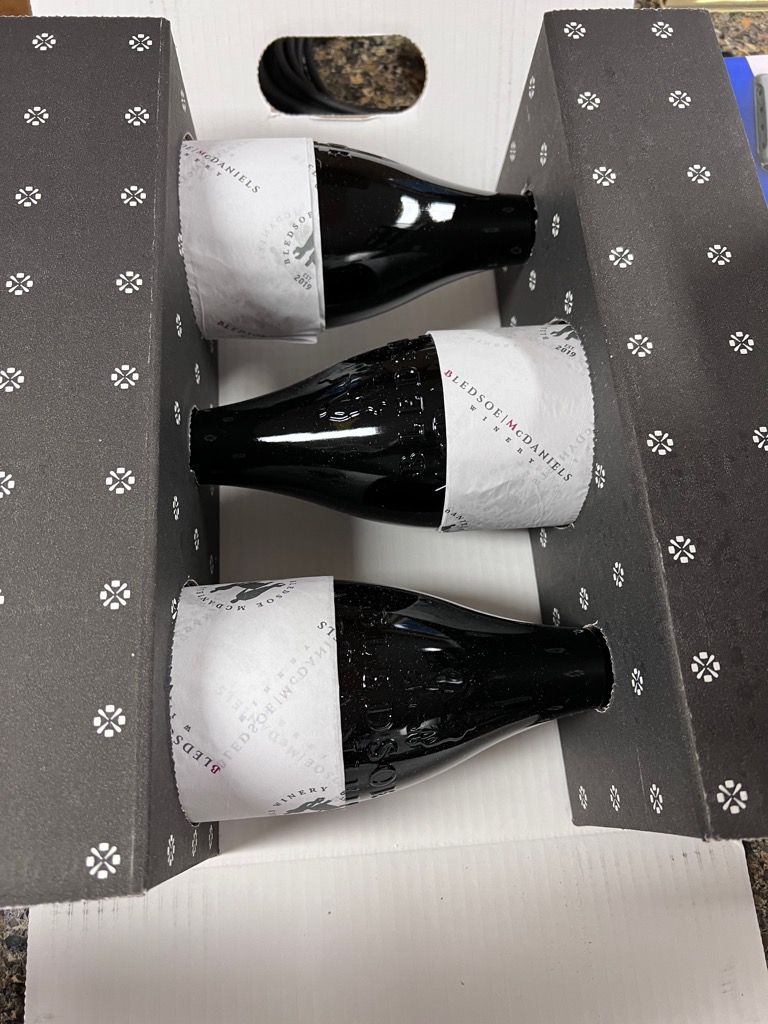 November 15th, I am sitting at my desk doing my daily thing when all of a sudden, an email catches my attention announcing a Bledsoe McDaniel winemaker dinner on December 3rd. I quickly look at my calendar, heart pounding in my chest, hoping I am free. Luckily, I have nothing going on that night! Within 1 minute and 27.8 seconds, I got my ticket!
Before I dive into the wines at dinner, I want to dive into the different properties and the people. Drew Bledsoe was in the NFL from 1993-2001. He played for the New England Patriots, Buffalo Bills, and the Dallas Cowboys. Going back to his roots, Drew and a close friend, Chris Figgins, started Doubleback in 2007, setting out to make the best Cab in Walla Walla. In 2014, Chris Figgins left the business, and his protege Josh McDaniels took over.
With Doubleback's wine taking off, the team acquired more vineyards allowing the brand to expand. I believe the overall name for everything is Bledsoe Wine Estates. Under BWE, there is Doubleback, Bledsoe Family, and Bledsoe McDaniels. Doubleback is focused on Cab and Merlot. Bledsoe Family has a Red Blend (Cab, Merlot, Petit Verdot, and Syrah), Cab, Syrah, Chardonnay, and Rose (current list on the website). Bledsoe McDaniels is all about single-vineyard Syrah and Willamette Valley Pinot. I have to thank Julie, who works at Bledsoe Family Winery in Bend, who helped me sort through everything.
There are multiple paths of wine exploration with numerous locations to visit! Doubleback is located in Walla Walla. Bledsoe Family Winery has multiple wine lounges. One in Walla Walla and another in Bend. Seattle also has a wine lounge that is a joint venture with Gramercy Cellars. Bledsoe McDaniels has no locations yet, but maybe there will be something in the future for the Willamette Valley. I could start rumors, but I will save that for next week.
Let's get to a Drew Bledsoe Wine Dinner!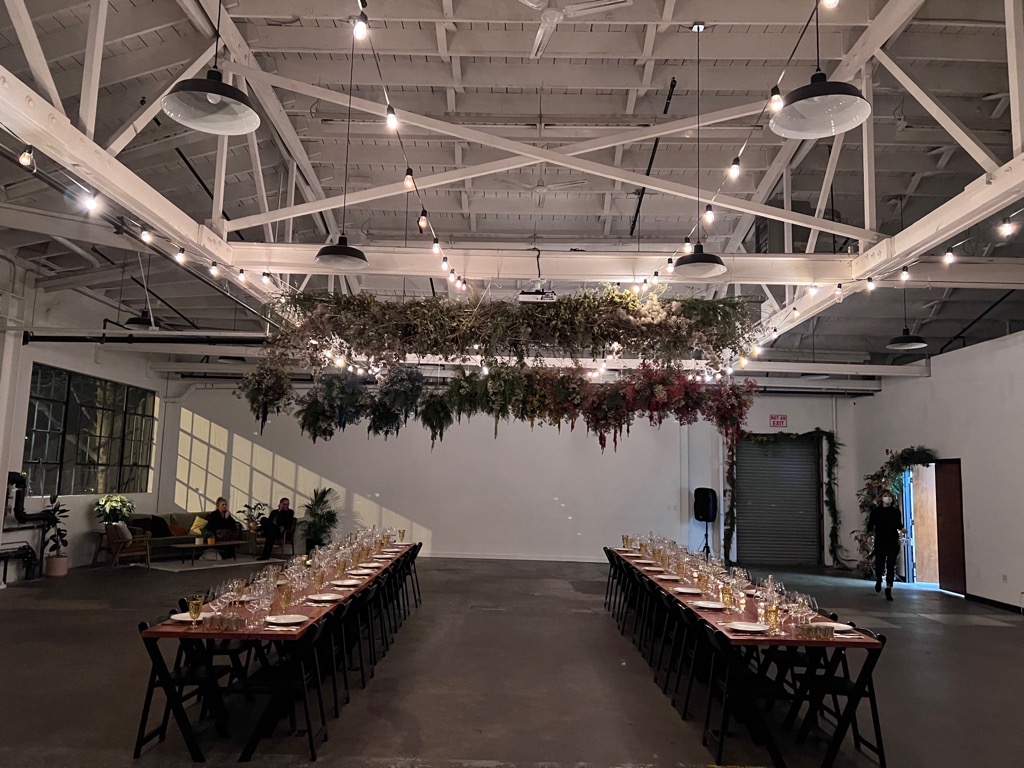 Walking in, everything was set up nice and ready to go. This was a popup location since Bledsoe McDaniels doesn't have a permanent home yet. I was more excited to interact with the brand and, of course, try the wines. Forewarning, there are no food pics this week. Usually, when I attend dinners, food takes center stage. This was all about the wine experience.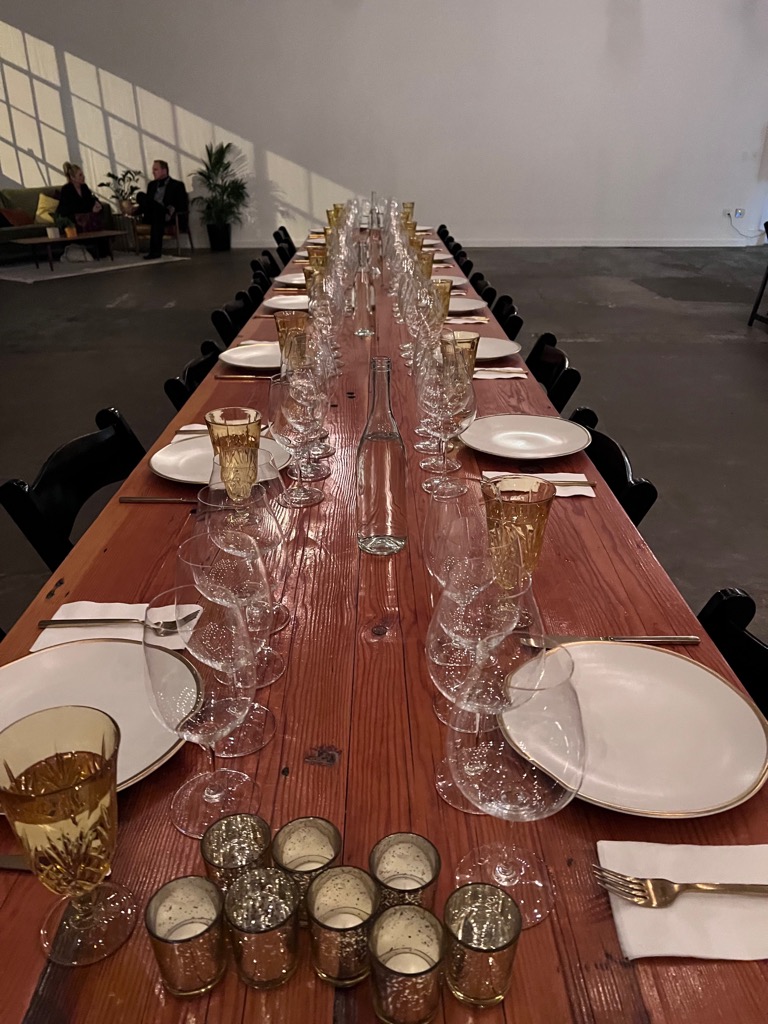 Our first pour, the 2019 LFG Pinot Noir, comes from the Wind Ridge in Southern Oregon and LS Estate Vineyards in Eola Amity. LFG stands for Let's F'in Go! For the starter wine of the evening, I was more than pleased. Owen Bargreen's review of the wine: Aged in neutral oak, the 'LFG' shows pretty red florals with red currants and shades of red raspberry on the nose. The texture here is insanely good as beautiful guava, red cherry and pomegranate seed with orange rind all collect momentum on the palate. The minerality here is outstanding as this beautiful wine will cellar well for another decade. Drink 2021-2031- 93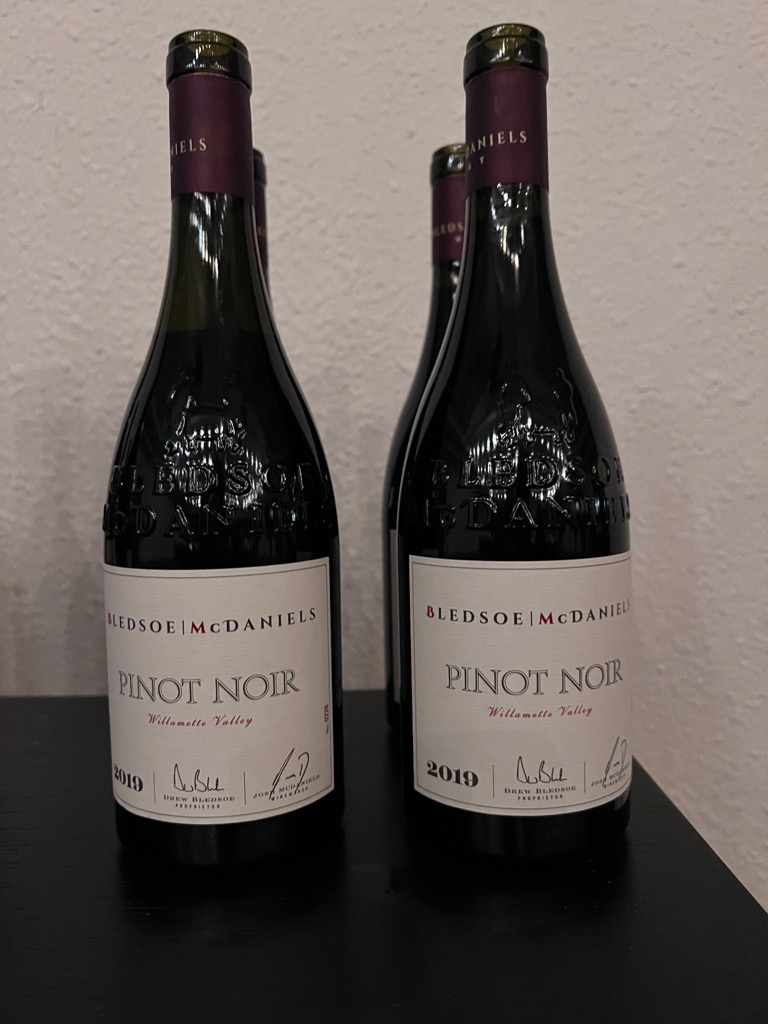 The next wine was the 2019 Willamette Valley Pinot from old Pommard vines at Ridgecrest in Ribbon Ridge and LS Estate in Eola Amity. The LFG was good, but the bar was raised for this pour and was a superb classic example of 2019 Pinots! Owen Bargreen's notes: 2019 Bledsoe | McDaniels 'Willamette Valley' Pinot Noir- Shows off gorgeous toasty oak with pine needles, huckleberry and black tea tones. The palate is extremely pillowy and refined. This is very dense and intense wine considering the challenges presented at harvest. Gorgeous now, this has some seriously good aging potential. Drink 2021-2035- 95
A quick tangent on the LS Estate. The LS Vineyard, named for Master Sommelier Larry Stone, sits on the Lingua Franca Estate.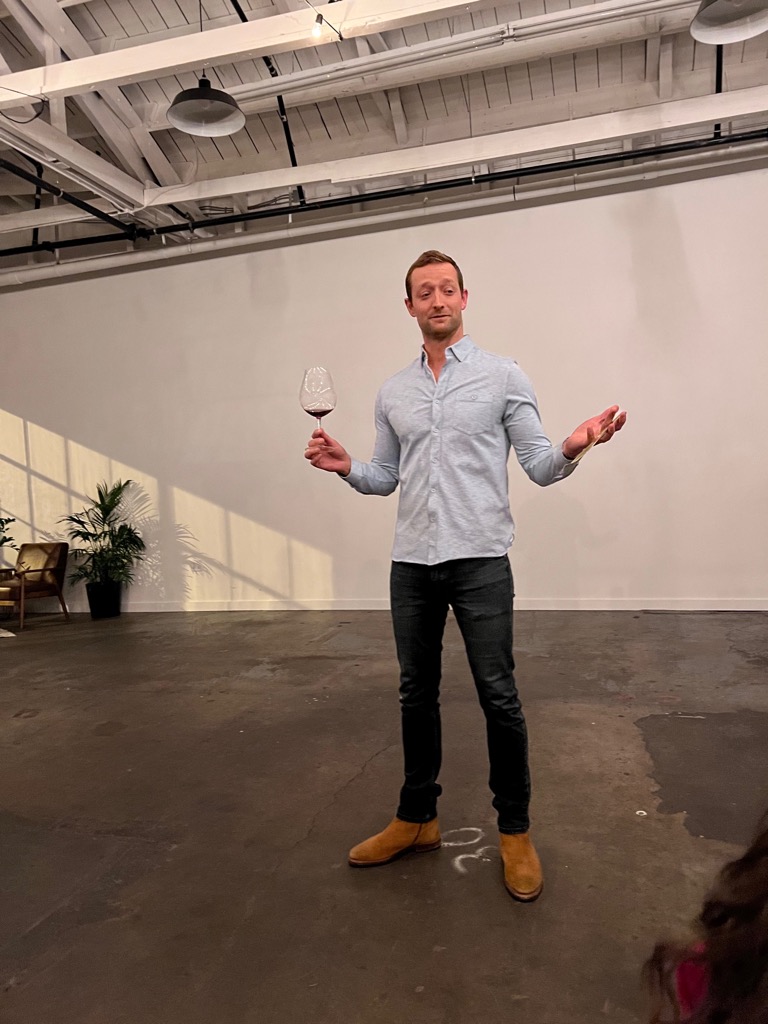 In talking with Josh, he mentioned the 2017 Willamette Valley Pinot is Pommard and Wadensvil, all coming from Ridgecrest.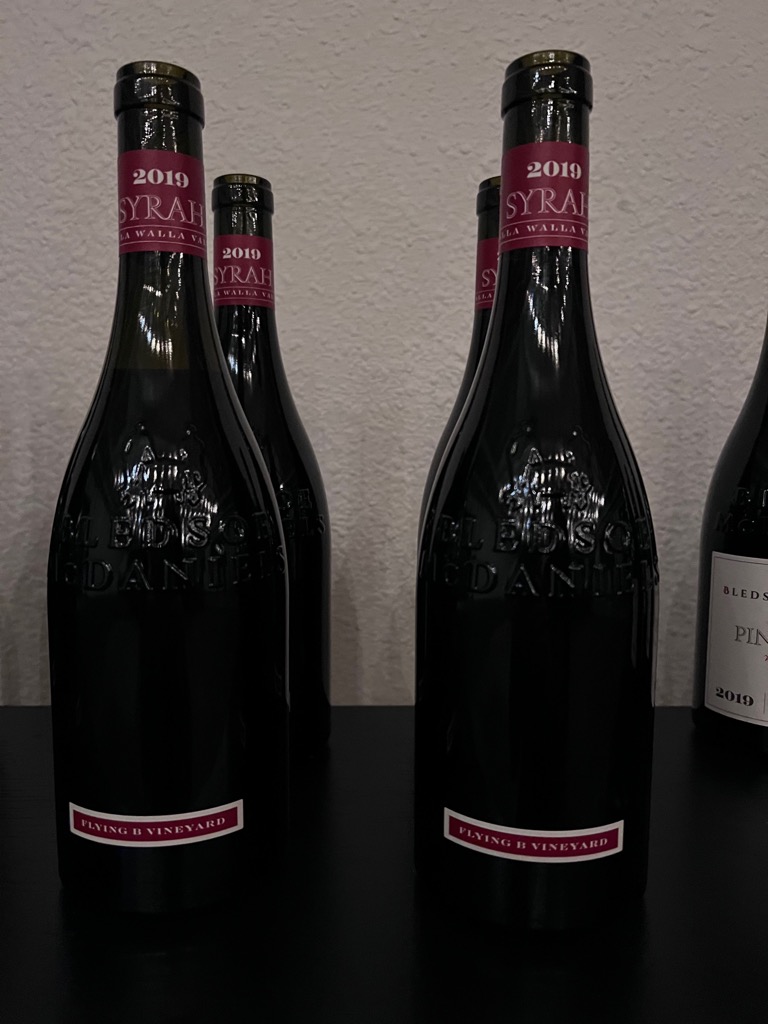 My tasting note for the 2019 Flying B Syrah was "Damn good," and I am not joking around one bit. I didn't have much room to write notes on the menu, but pleasantly surprised. I don't have a tasting note from Owen on this one, but read Josh's message on the website.
I didn't think the 2019 LeFore Syrah could beat the Flying B, but it did. My two-word tasting note, "Holy hell!" Owen describes this Syrah as the aromatics are astonishing good. Bacon fat, green olive tapenade, violets and shades of Hoisin sauce all mark the nose. The wine hits all the right boxes in texture, acid and mouthfeel, with an extremely long finish. The salty and savory tones of the wine are truly outstanding. Enjoy this beautiful wine in its finesse-driven youth after an hour of air. Drink 2021-2031- 95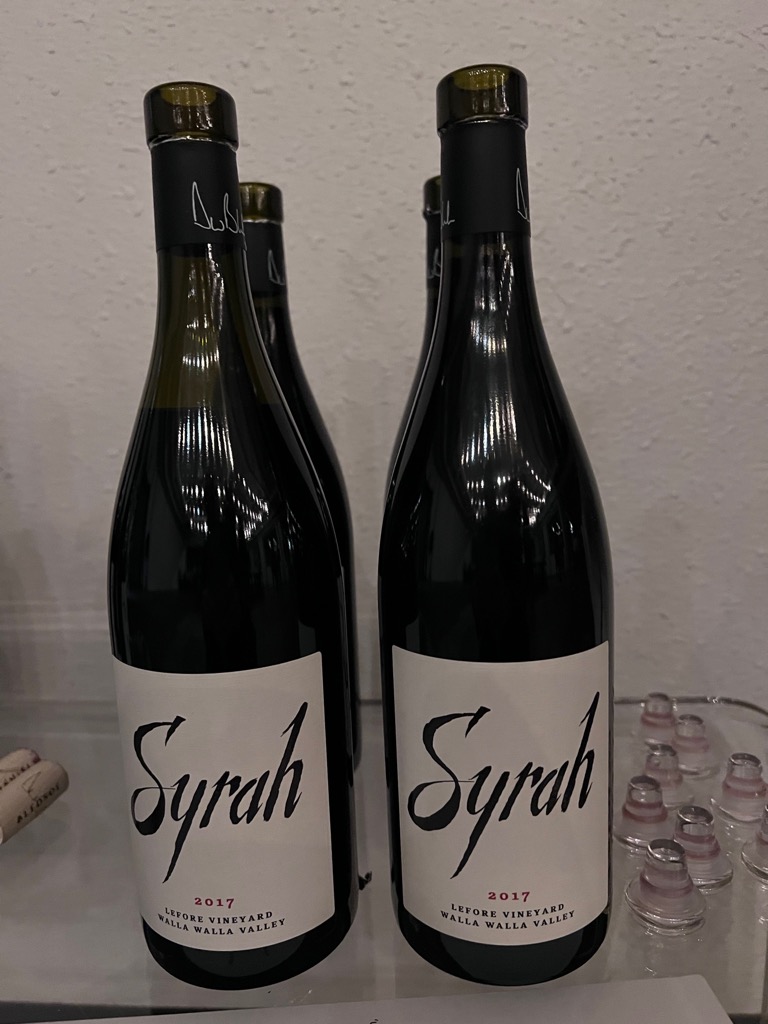 Finishing out the evening was the 2017 LeFore Syrah. I went home with three bottles.
I was fortunate to sit within a few seats of Josh during dinner, and what a gentleman! There was a wide range of topics over the evening. He engaged with sincerity and genuine interest. I have engaged with him a little via Instagram and am thoroughly pleased on so many levels!
It will be a little rough to engage with the Bledsoe Wine Estates, but here are some tips. I have seen Doubleback at Fred Meyer. It's not cheap, but damn, it's good! In Walla Walla, visit Doubleback or the Bledsoe Family Winery lounge. Seattle also has a wine lounge. Next time you are in Bend, make a reservation, ask for Julie, and let her know, "A.J. sent me!" If you are wondering where to buy Doubleback wine and I would visit their website along with the wines for Bledsoe Family Winery, and Bledsoe McDaniels.
With Gratitude,
A.J. Weinzettel