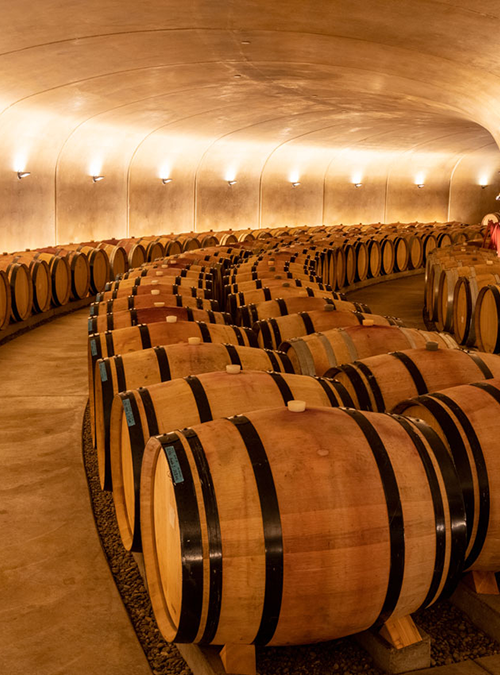 In October, I visited this new winery and was blown away. I have been reluctant to share details but also filled with excitement to share. This tasting was magical, and let's take a minute to compare this magic to something you might see David Blaine pull off. To see David Blaine bring a frog from his stomach is jaw-dropping. Once you see it a few times, the appeal is lost a bit. My reluctance to share this tasting falls into this same category. I want magic for you when you visit. This week's newsletter will not take away all the magic, I promise!
Driving out to the winery, I was grateful for Siri. If you drive towards Carlton from Newberg, a left-hand turn is followed by a right-hand turn down a gravel road. If you have ever been to Abbey Road, you know the gravel road I am referring to. Just keep driving and trust in the technology. When Siri told me to turn a right onto another gravel road, I was a little doubtful but was rewarded with a newly constructed winery in front of me. Construction workers were still hard at it when I was there. I am sure things have wrapped up by now.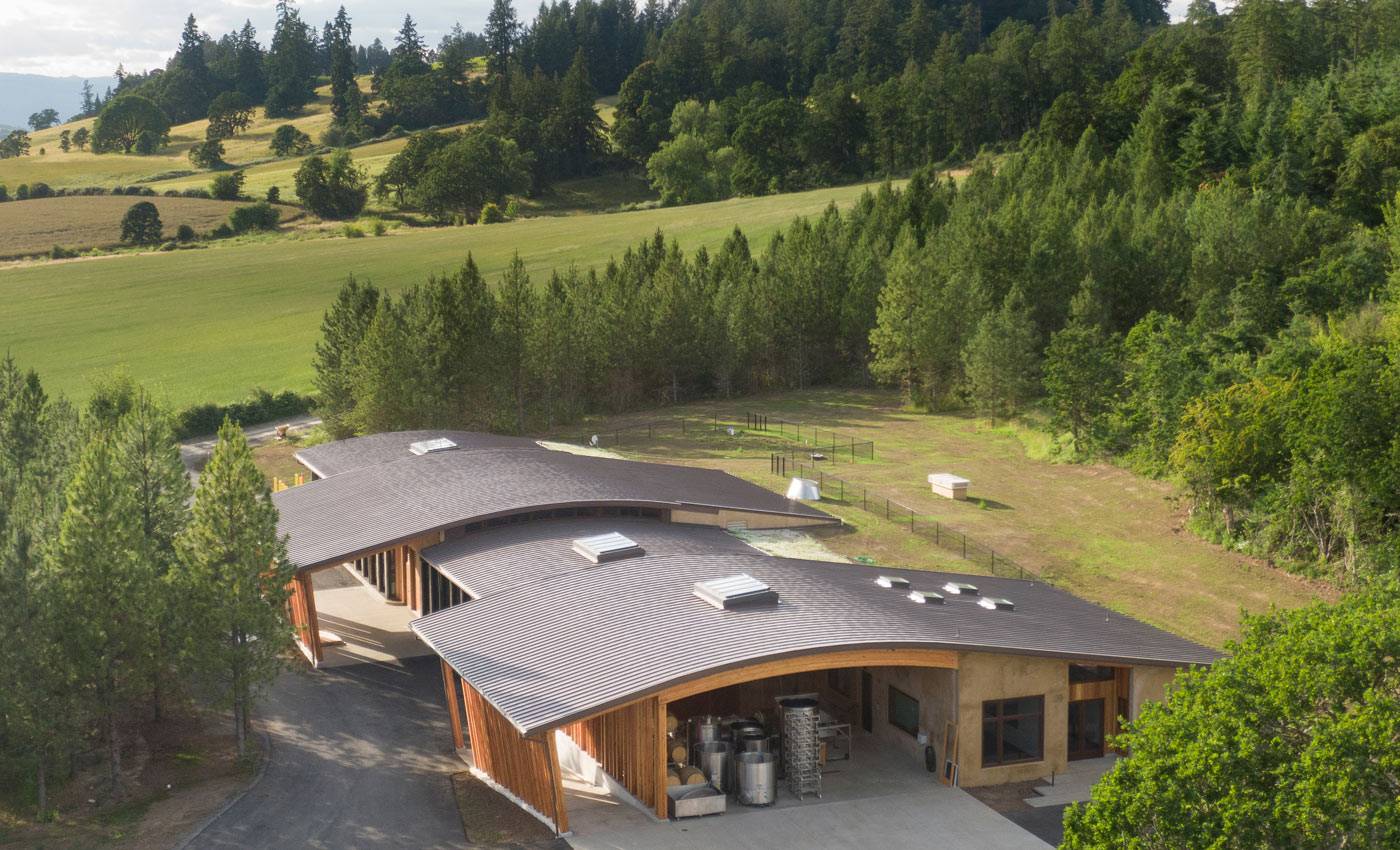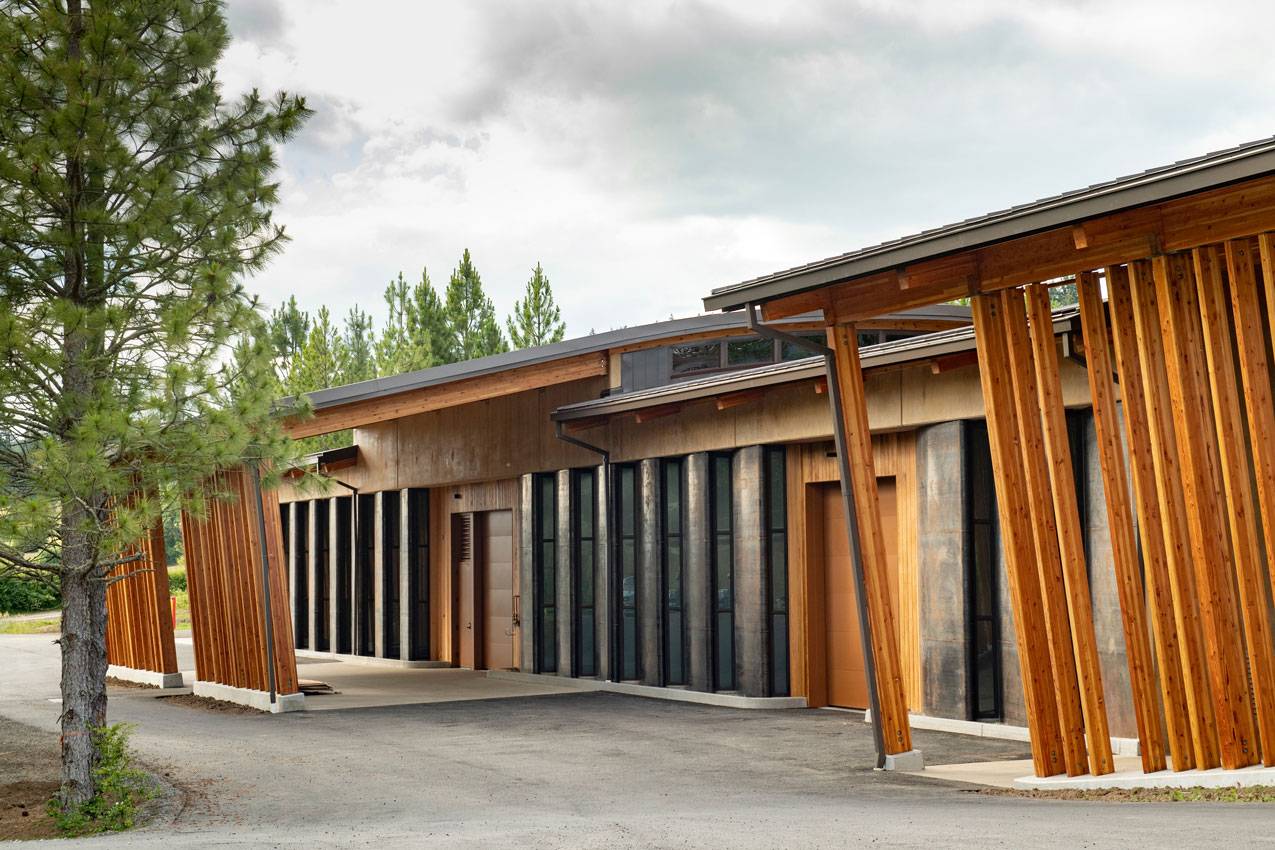 The Director of Hospitality, Andrew Dirks, met me outside and welcomed me into a conference room for the tasting. It was a little makeshift COVID scenario, but it worked well. Up the hill, there will be a hospitality room for tastings. Getting the show on the road, Andrew poured me a 2011 Champagne Blanc de Blanc Jacques Lassasgne. Making sure he kept his distance, Andrew proceeded to tell me about Abbott Claim and himself.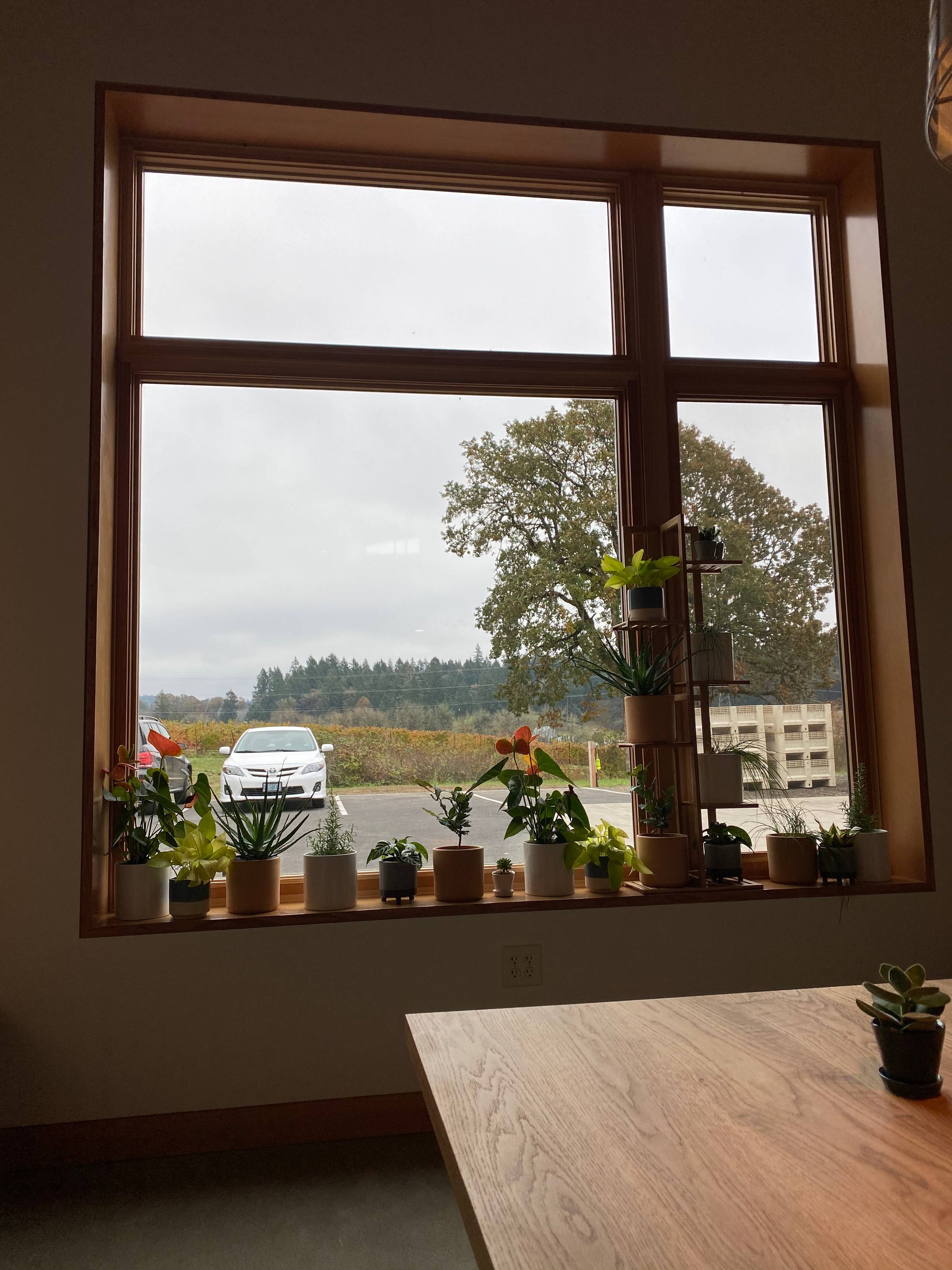 Beware, I went down a rabbit hole after the tasting for more data. I am Johnny number 5, "Input, more input."
Being a long-time reader of the newsletter, you are versed how I go on and on about hospitality. There is no duct tape between the land, the vines, the people working in the fields without hospitality at the front of the house. Andrew's mentality regarding hospitality is literally to blow the socks off your feet each and every time.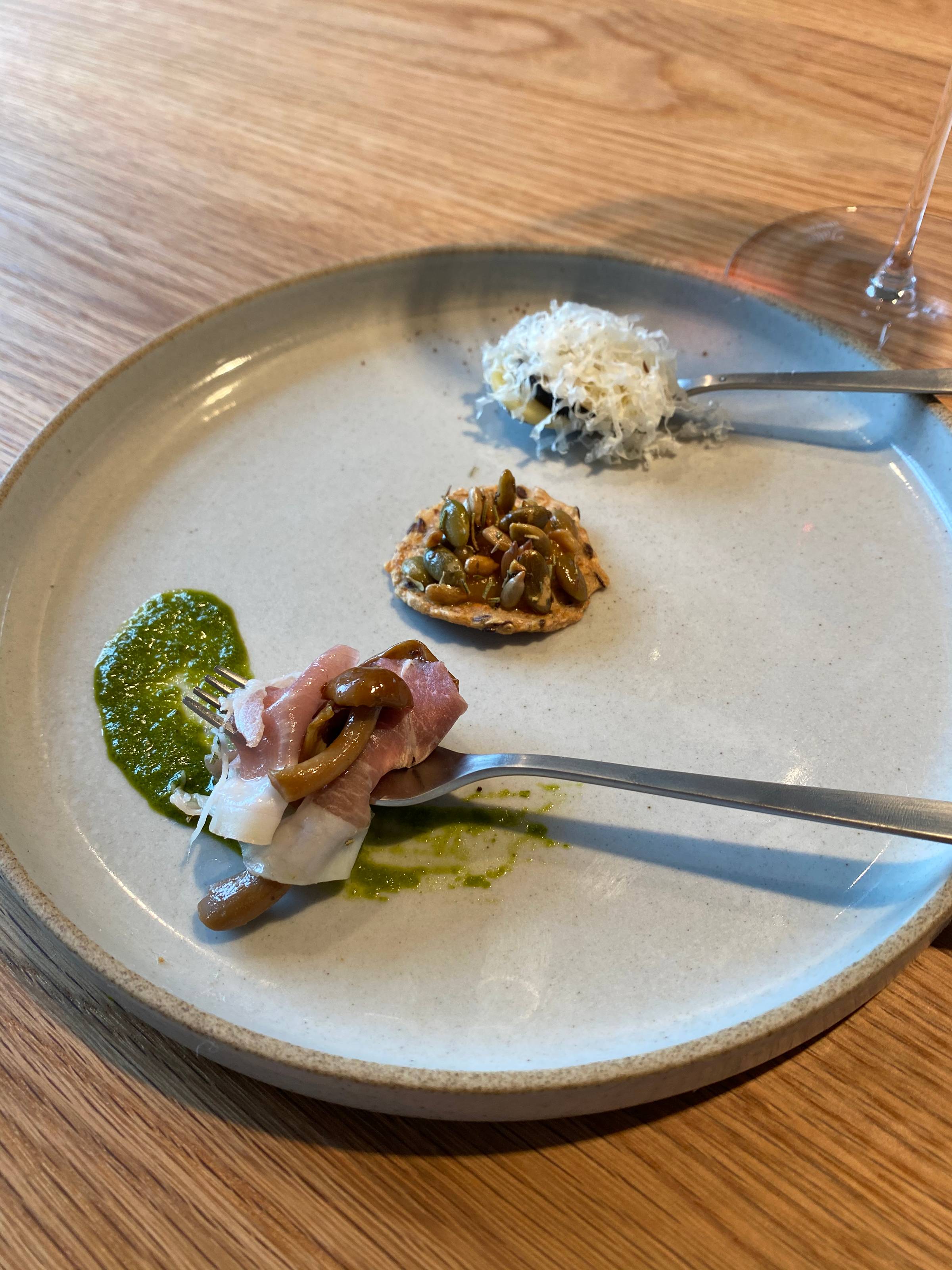 Andrew started at Anne Amie and moved to San Fran, where he worked at Michelin Star Restaurants Mourad and Gary Danko as Sommelier. He advanced in his wine education through the WSET and Court of Master Sommelier programs. When he moved back to Oregon, the knock your socks mentality took him to Antica Terra as Hospitality Manager. Now at Abbott Claim, Andrew has the ability to throw the one-two punch, taking you on a journey you will never forget!
In the late 90s, Ken Wright purchased the Abbott Claim Vineyard located on Savannah Ridge. After a year of working with vineyard manager Mark Gould, the parcel of land was ready for vines and named after John F. Abbott. Abbott homesteaded this same spot of land, and he ran a stagecoach line business running between Lafayette and Portland. In 1856 John petitioned the government for the title of the land. Donation certificate No. 945 was awarded on May 27, 1860. At this point, Abbott had already moved to Walla Walla to start another stagecoach business. In 1873, Benjamin E. Stewart became the new owner of the land for $1,600. Abbott passed away on March 14, 1896, leaving everything to his son John H. Abbott.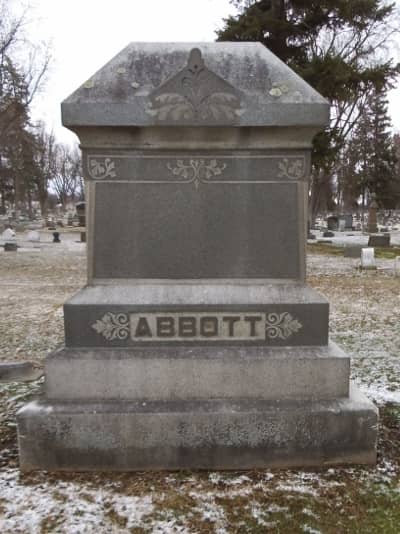 Fast forward to 2001. Ken Wright bought the property, planted Pommard, Dijon 777, and Dijon 115 Pinot clones. In 2006, Ken sold off the lower undeveloped part of the property to Anthony Beck to what we now know as the Angela Estate vineyard. In 2012, Ken Wright sold the remainder of the land to Beck with a provision allowing production of 100 cases of fruit from the Abbott Claim Vineyard.
In December of 2014, the 2012 Ken Wright Abbott Claim Label was awarded 97 points from Wine Enthusiast and was ranked the Number One Wine in the World, a first for an Oregon vineyard or winery.
Who is this Anthony Beck person? He manages the Beck Family Estate overseeing properties at Graham Beck and Steenberg Farm in South Africa, Angela Vineyards here in Oregon, and an importing business. Graham Beck is all bubbles, and Steenberg Farm was Cape Town's first farm in 1682.
Today the Steenberg Farm is a 5-star Hotel and Spa on the farm with the winery. I have to tell you, I spent way too much on this website. I am ready to take a trip to South Africa and escape the ice coming down outside while sipping on bubbles from Graham Beck. Prices weren't all that bad either. For a six-night stay, it is 24,600 Zar, roughly $2,300. Who wants to go?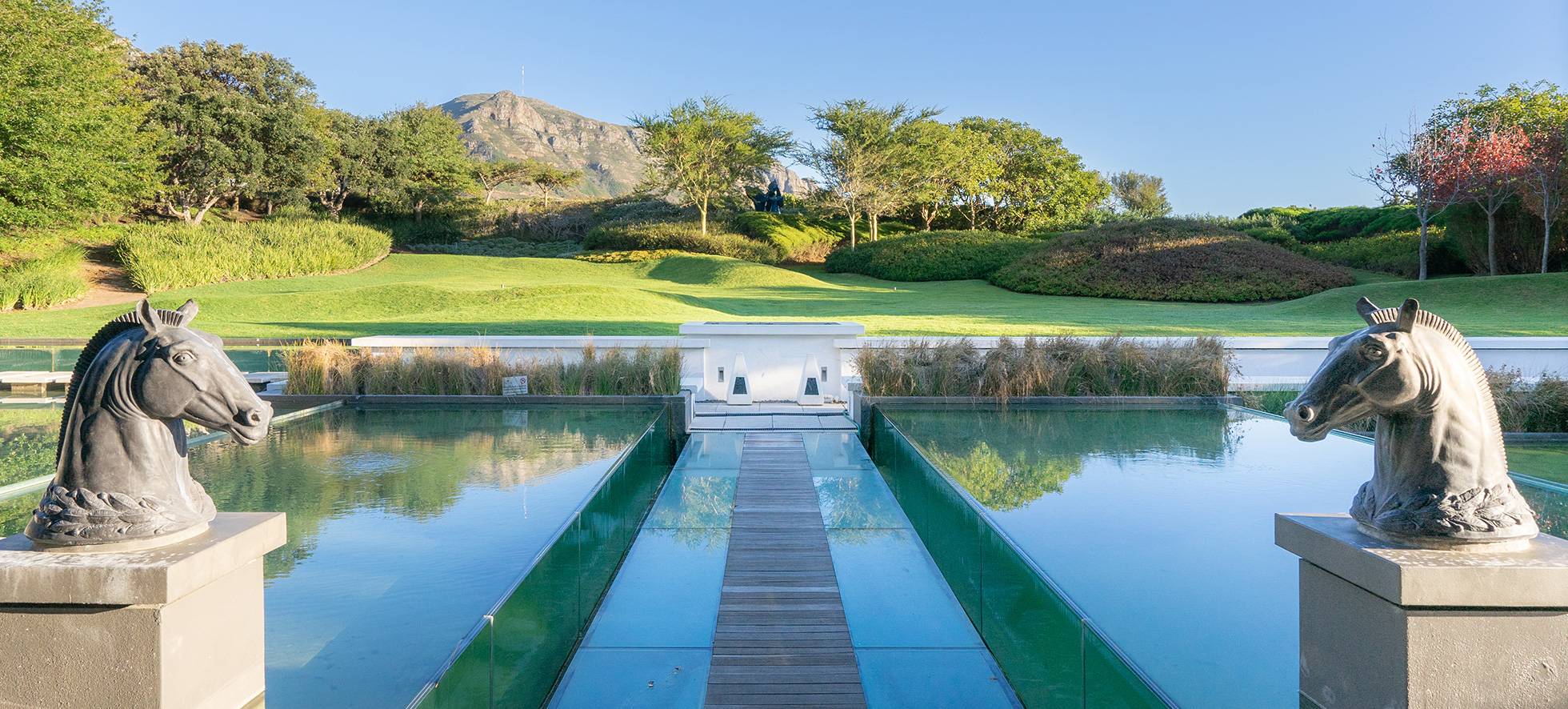 We haven't even talked about Alban Debeaulieu, the winemaker for Abbott Claim, and Angela Vineyards yet. Alban grew up in France. He grew up with wine from his family, but not as winemakers or anything extravagant. Wine was a curious topic to talk about it and study the aromas. A family member did make wine, but again it was very casual. One barrel into shiners, again nothing special. Alban grew up thinking it was impossible to get into wine as a profession. Once he found a degree in winemaking existed, it was all over. Alban got his masters and interned with Domaine Drouhin in France. While in France, he met his wife, who was an American. Eventually, they made their way to Oregon, where Alban worked for DDO, before moving on to being assistant winemaker to Jesus at White Rose.
For the 2016 harvest Alban was running all over the place, helping to make wine for Chapter 24, 00 Wines, and working with Thomas at Lingua Franca. Springtime of 2017 Alban was still crazy busy, and one week he received an email out of the blue from Anthony Beck. DDO had given Alban's name as a recommendation for the winemaker at Angela Vineyards. There was so much thought and sincerity put into the email. The initial reply to the email was something like, "Thank you for the email. I don't have the time right now to respond properly. Please allow me to get back to you next week."
When Alban met with Anthony Beck, there was a kindling of spirits. Anthony's long term vision reminded Alban of the Drouhin's family philosophy. Even though Alban was happy with 00 with zero desire to move, his heart told him to jump at the opportunity. That was in 2017, and here we are three years later, plus a couple of months. 2018 is the first Abbott Claim vintage. Alban looks back at his time at Abbott Claim and is grateful for complete control over the winemaking process.
Enough with the backstory already.
Ok, so here I am sitting in a nice little conference room at the winery, talking with Andrew, sipping on some wine, and munching on some magical morsels Andrew created. It's apparent, sitting across the table from Andrew, his passion IS food and wine. Words can't describe the amount of detail Andrew puts into his food/wine pairings. I am going to let a few pictures speak for themself. Forewarning, the first two "pictures" are screenshots from Andrew's IG account. They were videos and not pictures, thus the fuzziness.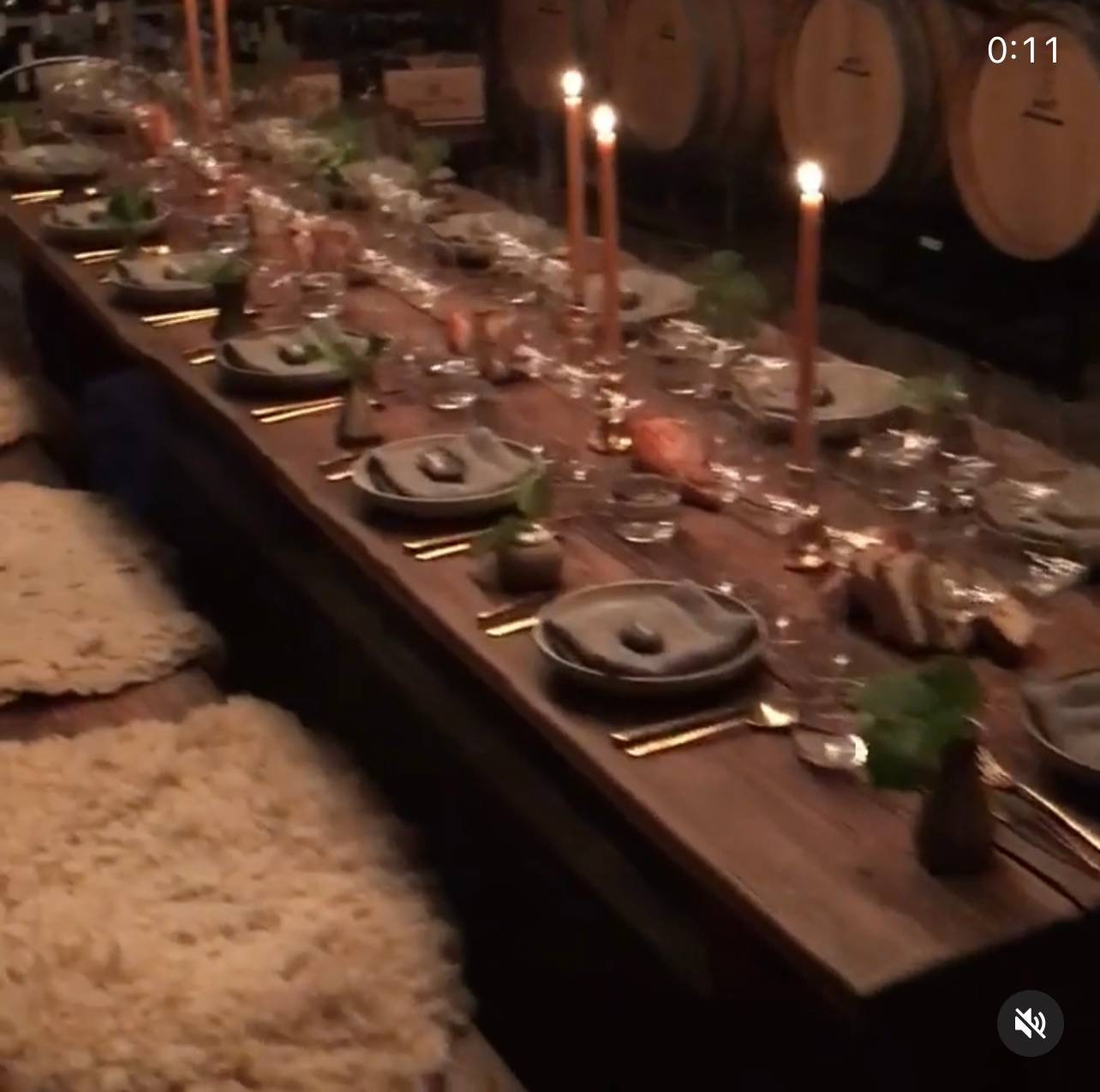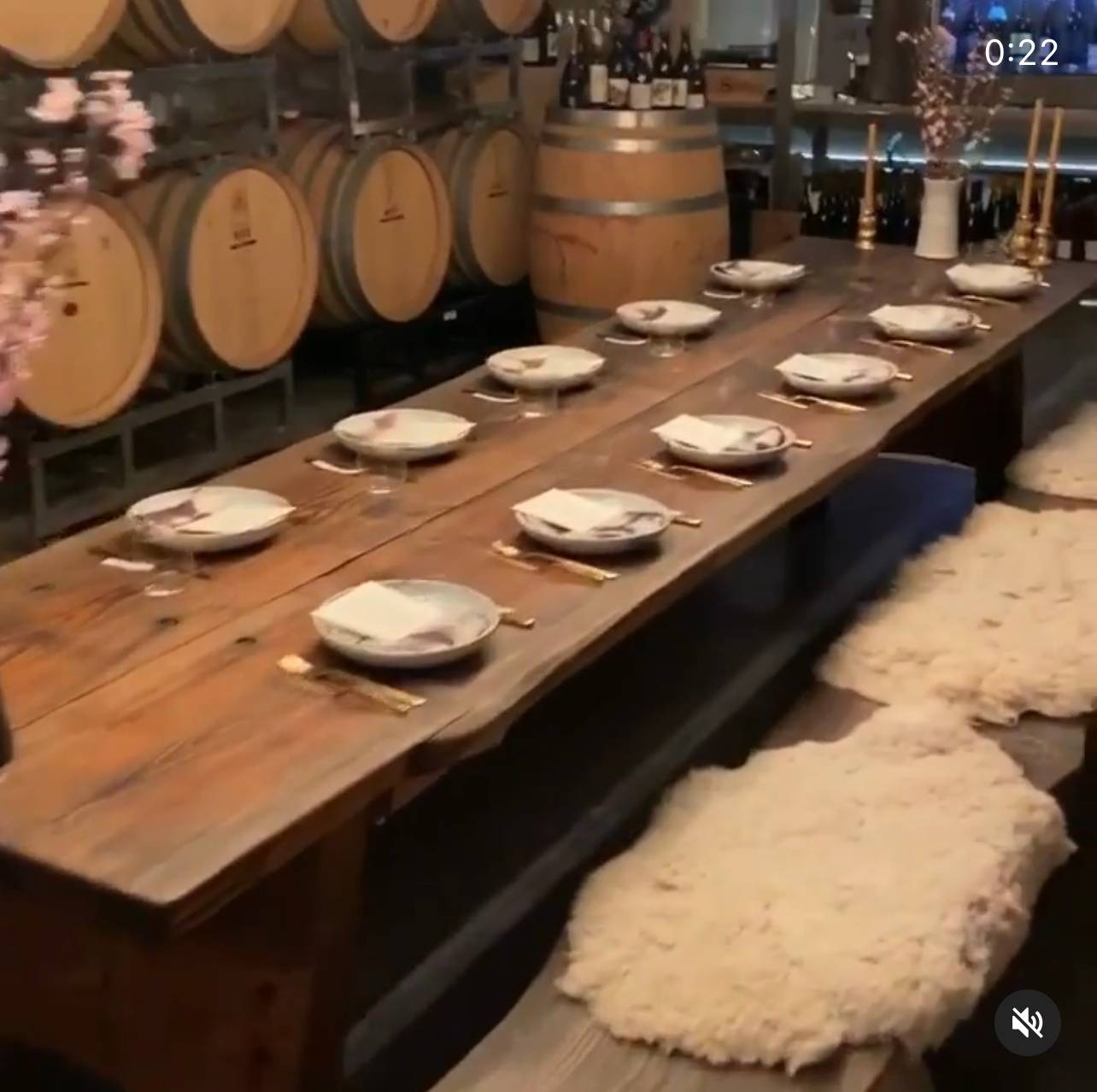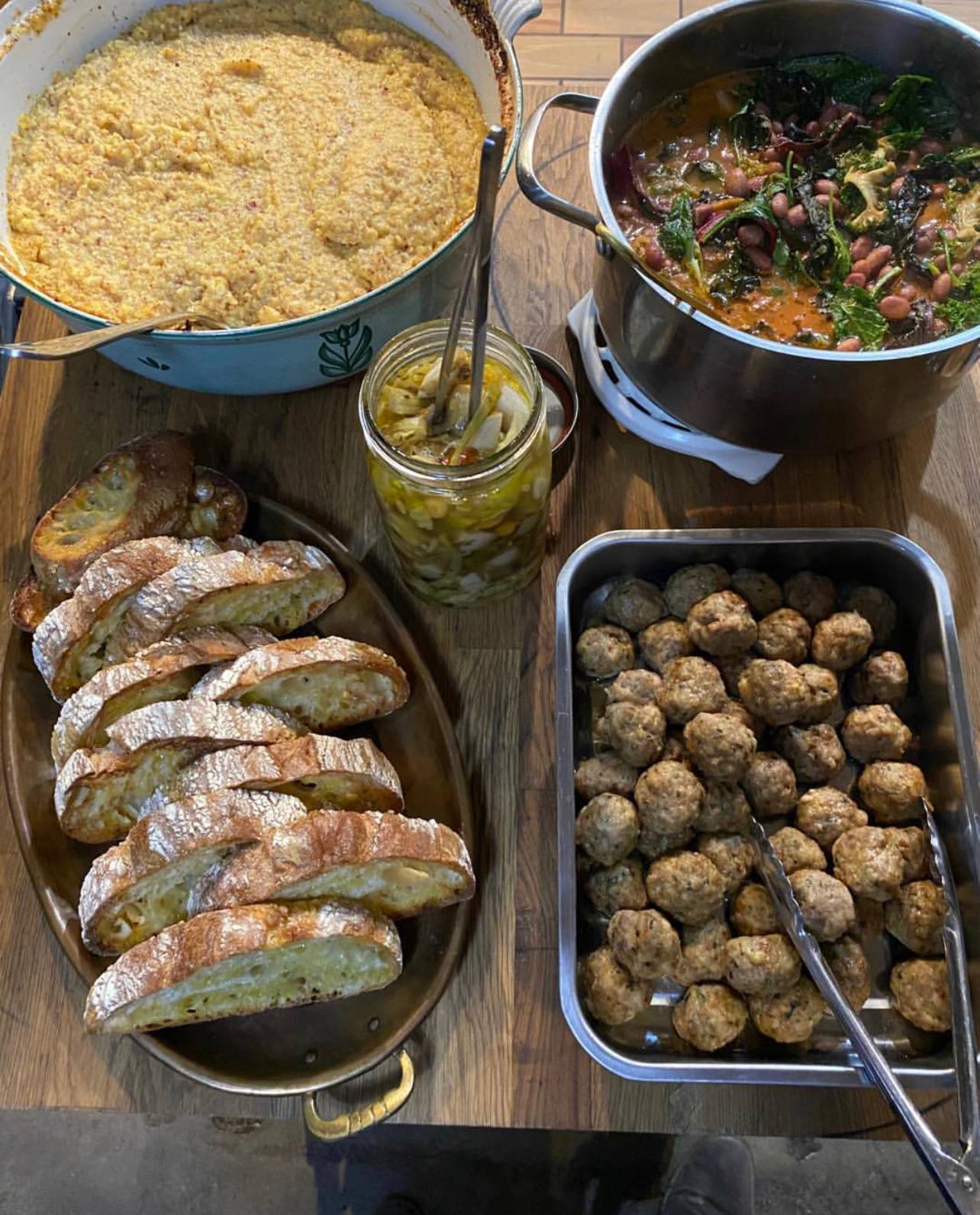 After the Champagne tasting, I tasted the 2018 Abbott Claim Pinot and the 2018 Abbott Claim Due North Pinot. Both of these pours were great, and I enjoyed them. After I finished up the food and wine, Andrew wanted to take me on a walk. Leaving my wine journal on the table, I followed Andrew into an underground cellar.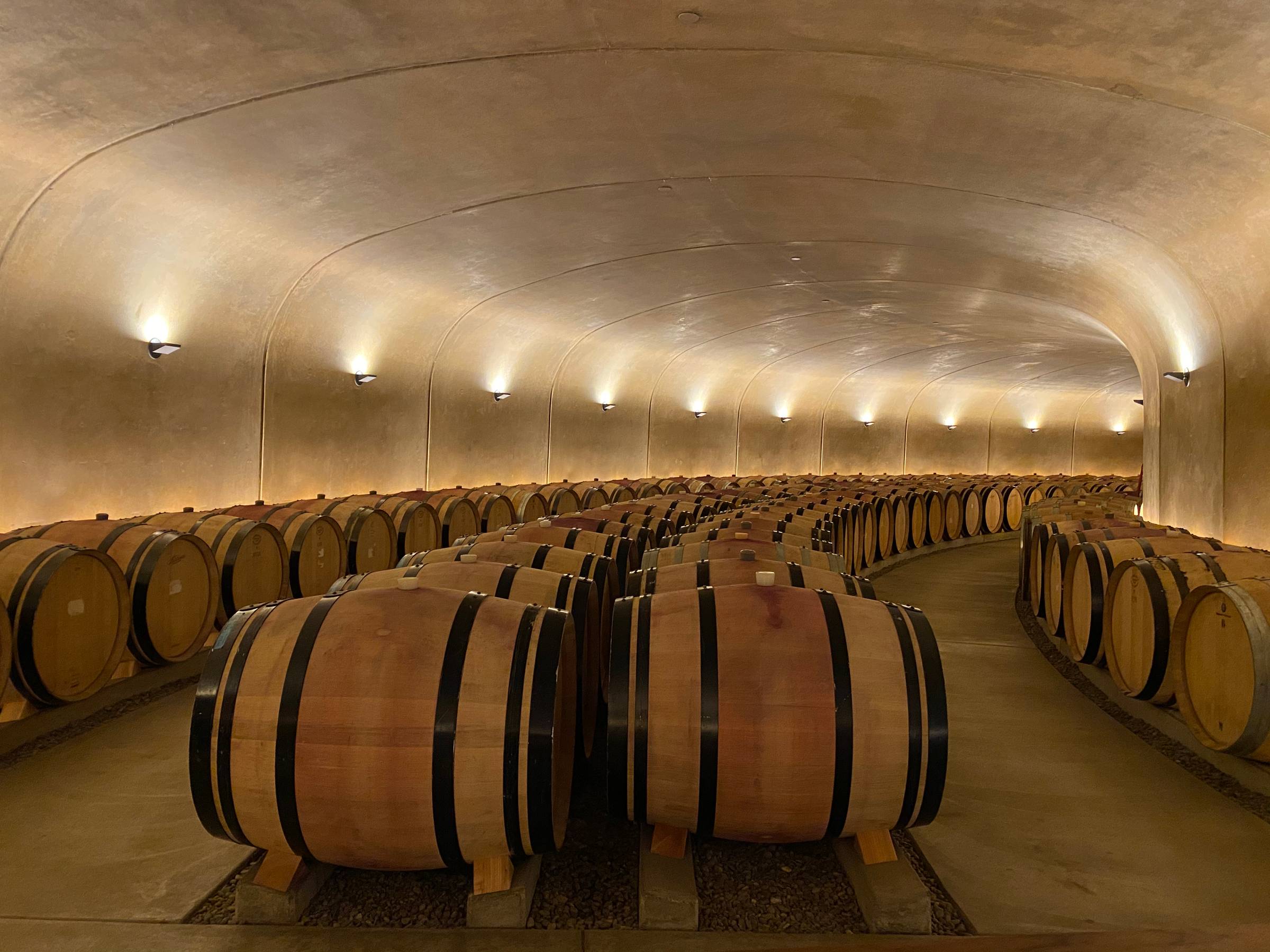 It is this part of the tasting I wasn't expecting. I shouldn't be taking the magic away from you, but I want to share how amazing it is. Walking through this underground storage was breathtaking, but when I walked into a room where bottles are stored, and a "skylight" shining down on another bottle in the tasting threw me for a loop. It was way more than being underground with barrels lined up in perfect harmony. Nor was it the little room off to the side for the next tasting. It was how dimly lit the room was from the led lights being way down and accentuated from the bright candlesticks Andrew lit before I arrived. Holy Toledo Batman, talk about setting the mood!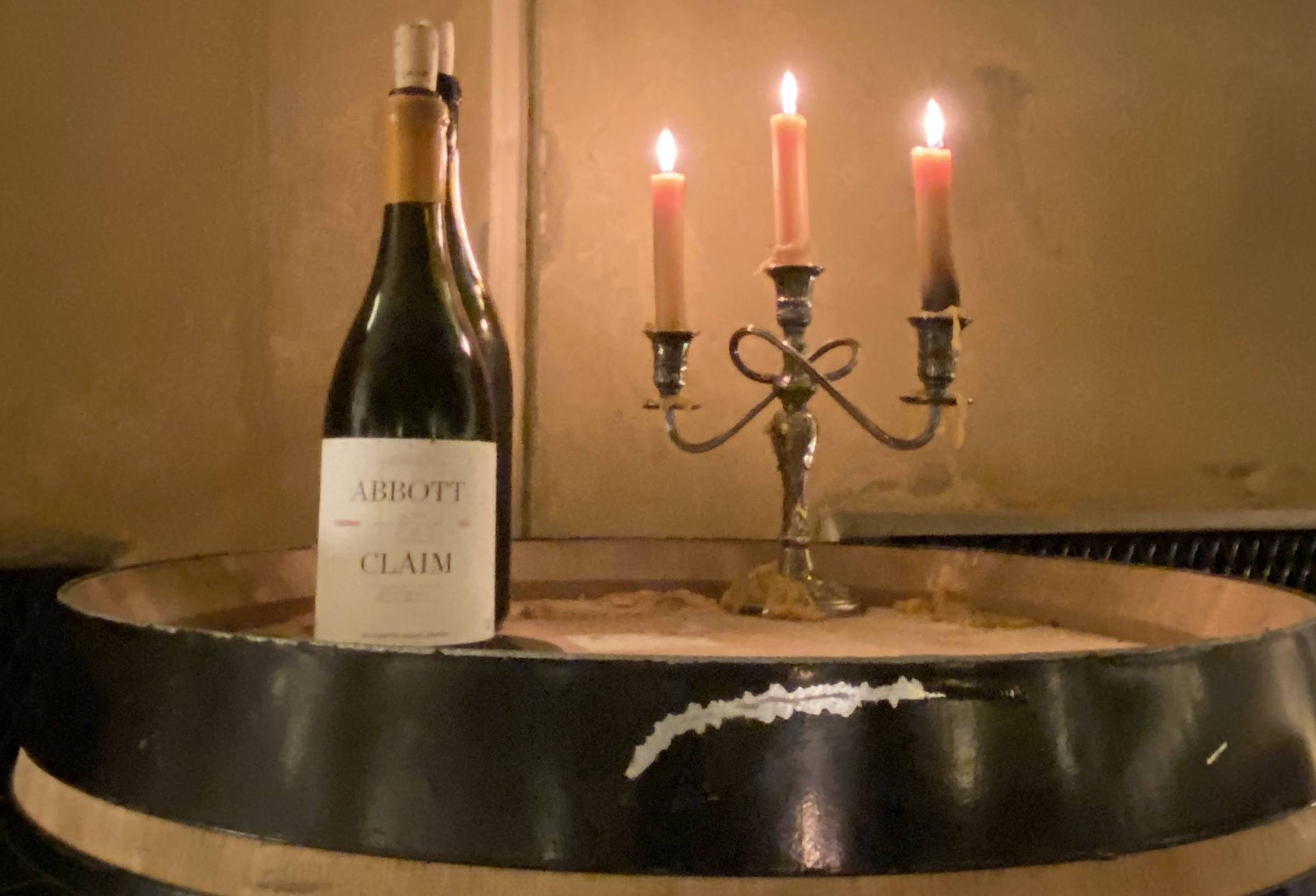 At this point in the tasting, to say I was blown away is an understatement. I did an absolutely crappy job of documenting with my little blue book back in the conference room. I was enjoying myself beyond belief, and that is all that matters. I was sitting at a candle-lit table when Andrew brings out the making for the next pairing with some Chardonnay. As you can see from the picture below, this looks like bread with shaved cheese on top. I can't remember what "the bread" was, but it freakin melted in my mouth for the life of me. I wish I could remember what it was. On top of the "the bread" was caviar with shaved cured egg yolk. Oh, my gourd. I need 17 of these!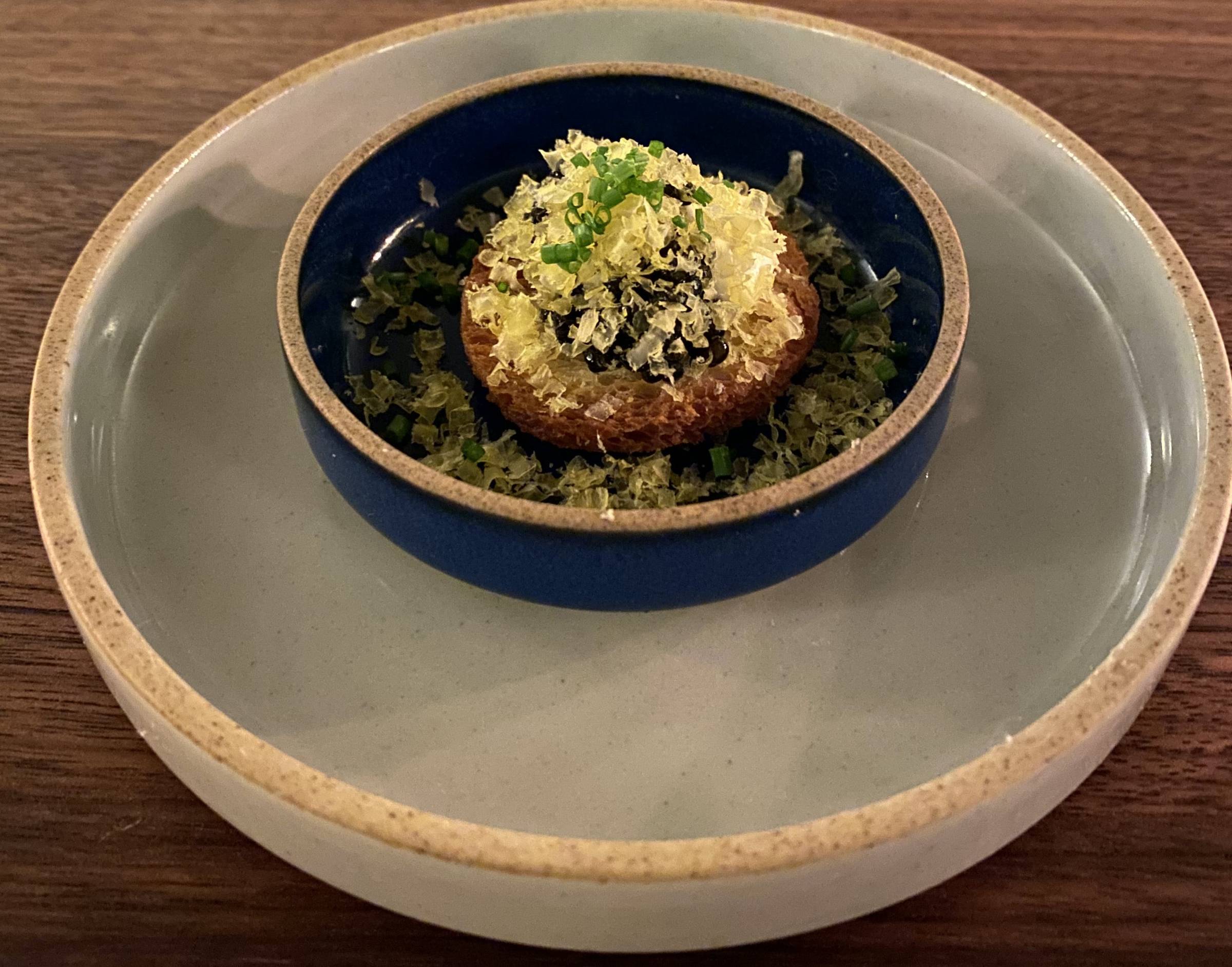 The first Chardonnay I had was the 2018 Abbott Claim, which I enjoyed. I enjoyed the X-Omni 2018 Chard a little more.
I captured some tasting notes from Kathleen Wilcox's IG account when she tasted the two Pinots and the Abbott Claim Chardonnay.
Abbott Claim Pinot Noir 2018: round and lush black cherries with a squirt of grapefruit and lemon, earthy sagey rainy forest, lingering with dark coffee-toffee. Lovely now, but will be beautiful in 10 too.
Abbot Claim Pinot Noir Due North 2018: black plums, blueberries, shiny sizzling raspberries, with a sense of salinic salty grace. Tremendous aging potential.
Abbott Claim Chardonnay 2018: vibrant, outgoing green-golden apples, white flowers.
I set up another tasting with Andrew on the Saturday after Thanksgiving to take a few people, and sadly that is when everything shut down again. I can't wait to get back out to Abbott Claim with people and bask in being around people, the wine, and of course, the smiles going from ear to ear. Yes, I can present to you words and some pictures, but to experience Abbott Claim in person is a whole other level in itself.
You know I will tell you when you visit Andrew tell him, "A.J. sent me," but you also need to know something. The tasting with Andrew is not cheap. It is $65/person. It is a next-level experience though, and if you are not satisfied with the tasting, you know how to contact me. Let me know what went wrong, and I will do what I can to make it right.
I am over 2,300 words. Hopefully, you are on your second cup of coffee and not hating the fact you have spent the last 10+ minutes reading an email. Thank you for taking the time and until next week!
​
With Gratitude,
A.J. Weinzettel