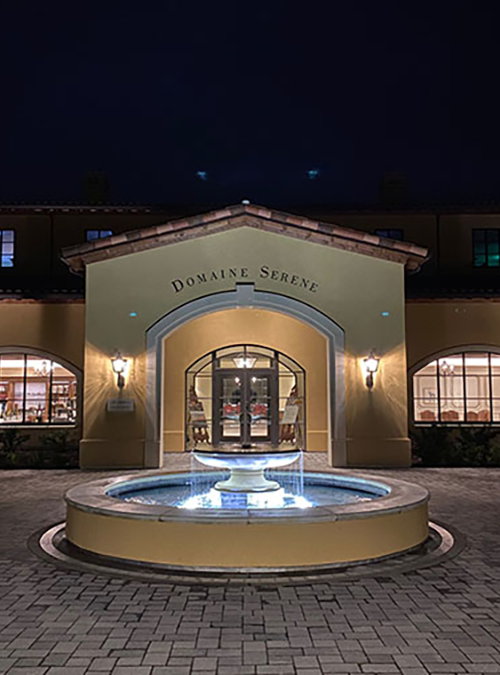 Spending last weekend at the coast was an absolute blissful getaway. Dare I replace the word coast with beach? The sun was out during the day and gave way to an epic sunset. This week's coming back to reality proved difficult, but I captured some amazing photos to take me back in an instant. Every year I take a photo from a trip for the year and get it printed on glass. I am debating which picture to print, but this one is currently looking to take the prize.
I feel fortunate after the fires to properly let summer go. There have been so many days of beautiful weather, and when I saw the box of red Christmas cups at Starbucks, I didn't freak the F out. I was a little surprised myself. Coming to grips with different levels of reality is what 2020 has been all about. I wonder what we will call once we are in 2021? When all of this started, there was no way we were going into 2021 still in a pandemic……..
On the lines of taking a negative and turning it into a positive, I have been surprised to hear the number of times Domaine Serene gets under people's skin. When looking at the landscape of wineries in the valley, DS has created a status portraying an elitist status. What other wineries have a fountain at their entrance in Oregon? And another question to ask is, what other wineries have an accompanying wine bar downtown along with a wine bar in Lake Oswego? I am not aware of any, and if I am wrong, please tell me now so I can explore!
As you are well aware, I am going to dive deep into Domaine Serene today. If you are not a fan, I will not try and change your mind at all. As with every week, I will only give you my perspective and experience over the last 6 years of being a member. Also, let's set another perspective of sorts. When going out into wine country, a huge majority of wineries haven't been around for too long. Last week I talked about Trisaetum. They purchased land in 2003. David Lett, aka "Papa Pinot," planted the first Pinot vineyard in 1965, and in 1975 his South Block Reserve brought the first attention to Oregon for Pinot. In the world of wine, the Judgement of Paris, where the US was put front and center for wine, was in 1976. I mention these dates to you because, in 1990, Grace and Ken Evenstad released their first vintage. 30 years of winemaking is a long time for Oregon wine when comparing to most wineries. In terms of wine, DS is maybe a tween. Do you remember being a tween and being all awkward? If you need any help remembering, let me know. I have a tween, and life is fun, weird, and on the cusp of the possibility of Katie Kaboom going kaboom.
Being a reader of my newsletters, you are well aware I always try to bring a human aspect to my stories. I do this because companies are all about the bottom line and the human aspect of working for a company tends to go out the door. The number 1 reason I have been a member at DS for so long is the people who work there. I have formed friendships and bonds with so many people. To name a few of these amazing people is a little injustice to everyone else, but Sean, Pao, Darko, and Jared kick absolute ass. Normally when I visit and it's just me. I take my laptop, order a bottle of wine, and code away.
In 2019, I went for my birthday with a laptop, and Pao worked the tasting room. I told him I was celebrating my birthday. He went down into the cellar and brought back a bottle of Two Barns from 2002. I have gone to multiple pickup parties, tastings and visited the Lake Oswego location, and Sean goes way out of his way to say hi and says, "Hey, try this and tell me what you think." One night I was sitting at the bar in Lake Oswego. Sean was throwing a party for his dad and gave me a pour of 1999 Mark Bradford. I remember the glass sitting there on the bar, and I didn't want to drink it. I could smell the intoxicating earth tones emerging from the glass. It was bliss. I mention all of this because the people working at DS are top-notch. They hustle and break their backs to provide the best possible service.
I called out 4 different people, but countless others go way above and beyond the call of duty. If I spent time talking about every person, I wouldn't be able to talk about wine. I would like you to process a little tidbit before moving on. I mentioned multiple rock stars at DS. Usually, when I talk about rockstars at a winery, I call out a singular person. There are a metric crap-ton of rock stars at DS.
I hear some of you already saying, "The service sucked when I was there!" Not every experience will be top-notch, and especially if you go during a busy weekend, it will be a totally different experience. When you have 3-4 people working in the tasting room with 50+ people, it isn't easy to provide an absolutely marvelous experience to every single individual. I am sorry if you went and had this happen to you. Here is my offer to you. If you had an experience like this, please reach out to me, and I will personally take you as a guest. I guarantee we will have a blast!
Outside of the hospitality, let's dive into the ambiance for a minute. When I first became a member, the clubhouse, downtown, and the LO wine bar wasn't in existence. It was cozy in the old tasting room, and the downstairs cave was amazing. Last year DS celebrated their 30th anniversary, and I realized how much I missed the Monogram room. Once the clubhouse was built, I was blown away by how pristine and gorgeous it was. This Tennessee semi-redneck felt totally out of place, but I enjoyed the indulgence of it all. I attended a dinner of theirs in 2017 in jeans while everyone was dressed to the Nines. I stepped away for a minute and talked with Hannah, who was over the tasting room at the time, and mentioned how out of place I felt. She was sweet and kind in her response by saying, "You are totally fine, and nobody even notices."
The Lake Oswego location is to die for. When you walk in, getting presented with a wall of wine in a glass cellar is jaw-dropping when you first see it. I will never forget attending a soft opening last November for so many reasons. Now when I go to visit, Jared is on top of everything. He remembers too much about me, and it was great to catch up with him a few weeks ago. Darko is also a go-to guy who always has some great bottles stashed away.
It is a little strange for me now to look back on the ambiance of DS. When people first see the clubhouse or the LO location, some people are a little blown away. I almost forget that sensation because, in some respects, DS has been a second home to me over the years. I have next week off from my day gig, and one day I am taking my laptop, ordering a bottle, and doing the thing I do.
It doesn't end with hospitality and ambiance for DS. The wines are always solid, and there is no guessing if a wine will be good. Year after year, there is consistency and elegance to every bottle. I have never been disappointed. Now, there is a flip side to the consistency. Yes, it is delicious. Yes, you not be disappointed, but for me, I enjoy going down unknown rabbit holes. I enjoy being adventurous and completely ok with a bottle of wine being meh, good, or wow. I will also say there are times when I need my security blanket and not in the mood for being adventurous. A bottle of DS is always in the line up on those days.
The sheer number of labels at Domaine Serene can be overwhelming at first. There are labels from Oregon, and they also have the French side of the house. I am not going to dive into the French side this week. I am going to focus on the Oregon labels I really enjoy!
Fleur de Lis – This was the first wine I had at DS. It was a barrel tasting, and I never looked back.
Abbey Oaks & Triple S – I didn't even know about these labels until a couple of years being a member. I felt they were hidden from me. Both wines are single vineyard and sell out fast.
Coeur de Blanc – A white Pinot that is great in the summer and goes down way too easily
Gold Eagle – Most people enjoy Grace, but for me, Gold Eagle is way better with so considerably more complex qualities. Gold Eagle doesn't get enough attention, in my opinion, but then again, if it got more attention, maybe it would sell out faster, which means it would be more difficult for me to procure. Forget I said anything about Gold Eagle.
Jerusalem Hill – I fell in love last year with this label. When it would come in my shipments, I was meh about it. Now, I highly regard it, and I am saving as many bottles as possible.
If you notice, there are no Chardonnays listed. It is not because DS doesn't have amazing Chards. It is simply the fact I haven't even touched the surface of Chardonnay Land. So, it looks like I owe you some more information on the French side of the house, along with my trip to DS Chardonnay Land. I have no idea where on the list of priorities this lands, but someday I will get there.
Before I leave you this week, I am 142% plus 11 sincere on my offer to join me for a trip to Domaine Serene. Reach out to me if you are interested, and I will be more than happy to share, explore, and enjoy all there is at Domaine Serene. If you go without me, as always, please let them know A.J. sent you.