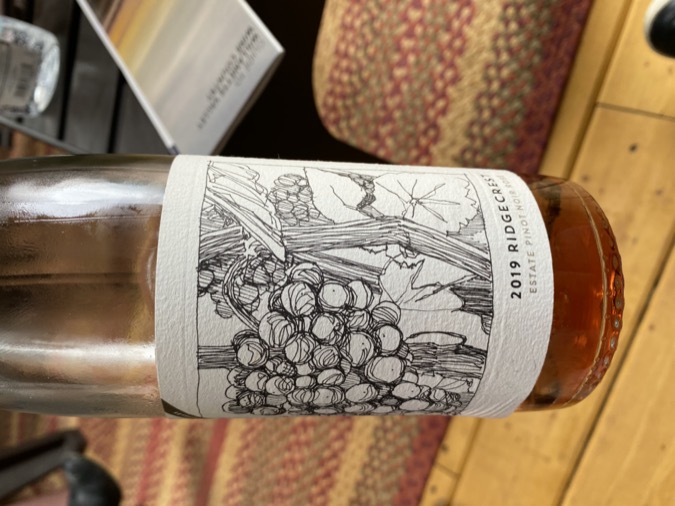 Remember when SIP (Shelter In Place) started, I mentioned a gargantuan four-hour hill I climbed during Cycle Oregon a few years back? If you don't remember or are new, I said how SIP reminded of my struggle getting up this hill. To give some perspective, here is the route map for Day 5 of Cycle Oregon, and if you are into Strava, here are the nitty-gritty details.
I fueled up at the bottom with water, and food thinking it would be enough. Three hours into the climb, I am dying. Three and a half hours, I don't remember what I was thinking. When I approached the top, I was grateful lunch was waiting for me. My whole body was shaking from lack of fuel. I am never big on the cold wraps CO serves for lunch, but I devoured every little crumb in about 30 seconds.
I mention this to bring awareness of the last few months every single one of us has had our little struggles to work through. Myself, juggling work, homeschooling, and missing the complete lack of IRL interactions have presented some hurdles I would have never dreamed up. The weekly wine meetups have helped tremendously, and I can't thank everyone enough who has joined!
Over Memorial Day, I had the same feeling of reaching the summit of Bear Camp Overlook, and at the top was a fantastic group of people who went out and visited some wineries! Talking with real people face to face with no screens in between us felt fabulous. Life felt normal, and the next morning I was in complete denial about work. Monday felt like a typical Saturday outing to wine country. I am still grasping onto every little morsel, and with that, allow myself to bring you on a small trek to one of the wineries.
The trek to this winery doesn't exactly follow a clear, distinct path. It did begin when I heard about 00 Wines back late last year. If you have not heard of 00, oh my! There will be a newsletter at some point this year about 00, I promise. As I was digging into the 00 website, I read the bio for their winemaker Wynne Peterson-Nedry. Here is the excerpt:
Wynne's Oregon roots run deep. As a second generation winemaker from one of the pioneering families in the Willamette Valley wine industry, she is recognized one of the leading voices in Willamette Valley wine community.
Wynne graduated from Bryn Mawr College with a degree in chemistry in 2002 and quickly set out to explore the world. Realizing her heart was in the winemaking industry, Wynne enrolled in graduate school at University of California Davis, earning her Masters' degree in Viticulture & Enology in 2008. Wynne worked harvests around the world including two vintages in New Zealand, one in Burgundy, and one in California before returning to the Willamette Valley in 2009.
Since her return, Wynne continues to represent her family's legacy in Oregon's winemaking as a second generation steward of the region and its history. Wynne has appeared on panels at the Oregon Chardonnay Celebration, the Oregon Wine Symposium, and is a leader in the Oregon LIVE Sustainable organization, which independently certifies the sustainable practices of winegrowers in the Pacific Northwest. Wynne is also a member of the founding advisory board of the Assemblage Symposium, an annual event that celebrates and discusses the roles of women in the wine industry.
In 2018, Wynne joined 00 Wines as our Willamette Valley Winemaker. She oversees day-to-day winemaking operations including working closely with our farming partners, harvest production, élevage, and bottling.
The bio is excellent, but I needed more depth, more information. Welcome to the Information Age and, of course, Google. The first result is for a winery called RR Wines. Scrolling down the home page you can't help but read, "We see the past and the present simultaneously, working together, two generations of winemakers that started at the top of Ribbon Ridge in the very same spot 37 years ago." Thirty-seven years at the top of Ribbon Ridge, wowsers batman! I realize it is still early in terms of winemaking in general, but vines were planted in the early 80s. Also, did you catch the fact of two generations?
Scrolling a little more through the Google results, there is an excellent piece by The Prince of Pinot about Wynne's Dad, Harry. Harry planted vines in 1980, formed a partnership with Ben Stoller in 1993, and has the oldest vines in the Ribbon Ridge AVA. In listening to an interview with Harry, Wynne, and The Carlton Winemakers Studio, Harry mentioned last year they are on the 35th harvest of the original fruit. I highly suggest you do a little research yourself. I would put more in here, but I have to get moving along with the visit to the winery.
A small side note real quick. The reason I wanted to visit this winery was I wanted to understand and know more about the roots of Wynne's winemaking and her philosophy. Sure it is great she is at 00, but I needed to explore the rabbit hole.
If you are not aware, all wineries are by appointment only right now to limit the number of guests visiting. From here on out, I am going to refer to RR as Ridgecrest, and here's why. RR Wines was established before 2006 when Ribbon Ridge was declared an AVA. RR stands for Ribbon Ridge. On the RR Wines website, here is a blurb explaining the change to Ridgecrest.
As a now well respected grapegrowing appellation, having received Federal TTB American Viticultural Area (AVA) recognition in 2006 through neighbors' and our efforts, our winery has voluntarily suspended using "Ribbon Ridge" in its brand, preferring it to be used to the greater good of our community of grapegrowers.
The reservation process was super easy with Jon. We texted back and forth details, time, and the number of people in the group. I also texted the address to confirm I had the correct address, and here was Jon's response "Yes. It is an unmarked entrance directly across the street from Eminent Domaine. Text me when you are on your way, and I'll meet you out front."
I had the address all set in Apple Maps, and I am on my way! I see the entrance to Eminent Domaine. Across the street is a dirt road leading into the vineyard. I also see a tractor going back and forth across the dirt road. There is no way this is the entrance. It is a dirt road going into the vineyard! Now keep in mind I am the third car in a little convoy. The first car stops on the gravel road does a U-Turn along with the second car. As I do my U-Turn, I call Jon, and he confirms the dirt road going into the vineyard with a porta-potty on the side of the road is the entrance.
Making our way to the "tasting room," we are greeted with a yurt in the middle of the vineyard. Jon tells us this is where Wynne stays during harvest. I am in heaven already. The mood is set for an up-close and personal tasting.
Inside the yurt, multiple chairs were set up, and what looked like a futon along with a little stove to keep the yurt warm when the temps get a little chilly outside. I don't know if you can tell, but check out these chairs. They have a slide-out for a wine glass. What? Yes! Jon proceeded to say to the group the chairs came from Lowes.
The tasting of the wines started with a 2019 Grüner Veltliner planted in 2006. If you are not familiar with this varietal, here is a little background from Wine Folly. Grüner Veltliner is a dry white wine that grows almost only in Austria. With flavors of green pepper and lime, Grüner Veltliner is an exotic alternative to Sauvignon Blanc. The name translates to "Green Wine of Veltlin". Veltlin was an area in the lower Alps during the 1600s that is now part of Valtellina, Italy.
I was thrown back a bit, with this being my first tasting of a Grüner Veltliner. The crisp, sweet cherry on top of the first wine was the fact it was an Oregon wine. I thoroughly enjoyed the fruity flavors swirly from edge to edge on my palate. A couple of bottles found their way into my car.
The 2017 RR Riesling was an off-dry high acidity masterpiece. Jon mentioned they do take advantage of botrytis (a slight fungus to give more sweetness to the grape) a bit, offsetting the acidity.
The 2019 Ridgecrest Estate Pinot Noir Rose was this beautifully light-colored happiness in a glass. To sit outside, in the shade of course because this is Oregon, and savor the lush, refreshing Rose is why we put up with months of rain in Oregon. This wine screams get outside, enjoy summer with friends and family.
Next, we moved into the Pinots. The 2018 Ridgecrest, the 2017 RR Pinot, and the 2008 RR Pinot were all thrilling. Out of the three, the 2008 spoke volumes to me. The 2008 vintage is described as "Late start and extended cool growing season gave way to dry, mild conditions at harvest; lower yields deliver mature, complex flavors that have growers and winemakers thrilled with the potential of the vintage." For me, the 2008 was this lovely dark garnet, super low tannins, and a finish that reminds of being wrapped up in a blanket on a cold rainy day. There is a reason Pinot is my comfort wine. In a heartbeat, this wine is a perfect match for those stormy days on the coast, sliding glass door open to hear the ocean crashing while the fireplace keeps you warm.
Don't get me wrong; I would take all three Pinots to the coast with me in an instant! If I had to choose one, the 2008 would be my first pick only because of its age. It is rare to get an 08, much less taste one during a tasting. What a treat!!
Oh, and before I forget, the labels on the Ridgecrest wines are artwork Harry has created. If you watch the YouTube video from above, you can watch how Harry redirects the conversation to focus on something other then his artwork.
Going through the tasting, here is what I noticed. Harry has been doing this for a very long time. Wynne grew up with winemaking in her blood. She tried to escape winemaking and decided to come back. She is excited about winemaking and pushing the limits of Oregon Wine. After waiting for ten years, Wynne was able to plant Chenin Blanc this past Wednesday. Do your research on Chenin Blanc or hit reply I will gladly tell you more. Other varietals such as Gamay were planted in 1985, along with Chardonnay just this past year.
Think about all of these puzzle pieces we have before us. A father-daughter dynamic winemaking duo. Remember the quote earlier, "We see the past and the present simultaneously"? Did you watch the YouTube video? The bond between these is inspiring to me. I adore this quote "A DAD, A DAUGHTER, AND A HILL" found on the website and on the bottles. Having a daughter myself, I look at the bond Harry and Wynne share. I admire the relationship and aspire to have the same type of bond with my daughter. Ridgecrest will be forever in my heart.
So, the one thing I don't do in my newsletter is push wine or try to convince you to buy wine. I never ever want to sell you. I am here to share stories and experiences. I honestly feel I would be doing you a disservice if I didn't bring something to your attention. A 2003-2014 vertical of RR Pinot. You do not see verticals like this in the wild very often! If you like the idea of a vertical, I would jump on it. I was fortunate enough to get one myself.
I sincerely hope you put Ridgecrest on your wishlist of wineries to visit this summer. It was a unique experience I will never forget. Here is the link to the Ridgecrest website to set up an appointment and address. When you make your reservation with Jon, I would appreciate it if you told him, "A.J. sent me."