I am sad my calendar is already full for this next event, and I will have to live vicariously through you. The Carlton Winemakers Studio has been holding a Vineyard Series Tour. On Saturday, July 30th Andy Lytle is pouring Aubaine and Lytle Barnett at the Anahata Vineyard, which is at At The Joy. I can't believe tickets are only $15. Please tell me you are going and send pictures! And if you haven't listened to my interview with Andy Lytle, oh my goodness, you are in for a treat!
One of the reasons I want to attend the vineyard tour at the Anahata Vineyard for Aubaine is my current obsession with the winemaker, Isabelle Meunier. I know you are probably thinking, "Why are you obsessing over a winemaker? Normally, your obsessions are the stories behind a winery." My logic starts with a 2009 Seven Springs La Source Chardonnay. It was the first Oregon Chardonnay to score a 97 from Wine Spectator and was the number three wine in the world. It is the bar for which Oregon Chardonnay compares to today. The winemaker for Seven Springs at the time was none other than Isabelle Meunier. Today, Isabelle Meunier is mainly known for making wine at Lanvinea, where she is the co-founder with Greg Ralston. She is also known for Aubaine, as I mentioned above, and there are a couple more I want you to be aware of. Before we get into the other projects, we gotta go back a little.
Before joining Evening Land in 2007, the Quebec native studied winemaking at viticulture at the University of Dijon under Pascal Marchand at Domaine de la Vougeraie. In 1983 Pascal arrived in Burgundy, and on his website, it says:
"Wine must reflect the earth that has nourished the vine-stocks. Just like man, wine must not forget its roots! A vine's roots become particularly long and deep if we let them develop naturally. And "Naturally" is the keyword."
Naturally is vital here because, in the 80s, the burgundy soil was still full of chemicals. Pascal and other young viticulturists started adopting organic and biodynamic farming practices. Pascal consulted throughout the world in Australia, Argentina, Canada, Greece, and the United States in Sonoma County for Joseph Phelps on its Freestone Project.
Around 1986 Pascal was part of a group of people who were taking over domaines from their fathers. One of those in the group was Dominique Lafon, who took over his family winemaking estate, Domaine des Comtes Lafon, in 1987 at 26. In 2007 Lafon was asked, "If you could make wines in another region, which would you choose?" His response was, "I heard New Zealand is one of the most beautiful places in the world. I've never been there, but I would like to go. Oregon is very peaceful, and the wines are very good. If I had to make wines in Italy, I would be happy. I love Italy."
It was also in 2007 that Mark Tarlov leased the Seven Springs vineyard. He was the person who started Evening Land. Mark brought in Lafon as consulting winemaker, and Marchand recommended Isabelle Isabelle Meunier. She was responsible for overseeing the winemaking process and the conversion of the Seven Springs vineyard over to BioDynamics. I could go on and on about Mark, but I am providing you a link instead.
The history behind the Seven Springs vineyard is something else. In 1982, Al MacDonald planted the first vines for Seven Springs. He ended up being a big part of the creation of the LIVE certification and was the board's first president. It would be best to read more of his story here.
I am way too deep in the weeds. The tendrils keep coming!
Fast forward to 2011, Wine Spectator announced the 2009 La Source Chardonnay received 98 points. 2012 Isabelle Meunier took over the winemaking process for Evening Lands Sonoma Coast wines where she met Greg Ralston, the new CEO for Evening Land. In 2014, Greg and Isabelle Meunier left Evening Land and started Lavinea focusing on single-vineyard Chardonnay and Pinot throughout the Willamette Valley.
Here are the vineyards Lavinia gets grapes from.
Tualatin Estate – 145-acre vineyard established in 1973 and planted in 1974 with complex Laurelwood soil.
Lazy River – Located not far from Yamhill-Carlton on the south-facing slope of Mt Richmond with volcanic Jory soil. Pinot Noir was planted in 2000. Chardonnay was planted in 2005 and 2005.
Elton – A unique vineyard with an expressive walk-through garden. Pinot was planted in 1983 and Chardonnay ten years later in volcanic Jory soil.
Nysa – Located in the Dundee Hills at 600-720 feet in elevation with 41 acres planted in 2003, composed of volcanic Jory soil.
Temperance Hill – Located in the Eola-Amity Hills AVA, vines were first planted in 1981 and again in 2001 with volcanic Jory soil.
The wines of Lavinea are made at the Carlton Winemakers Studio, and until last summer, they didn't have a tasting room. Last summer, that all changed. Now you can make an appointment on Lavinea's website to taste the wines. The person doing the tasting is none other than Jazminia! She used to work at Alexana up until last summer, and let me tell you, she is out of this world amazing! Sitting down with you one-on-one to understand what you like and don't like while explaining the differences between the different vineyards. I adored her at Alexana. She is knocking it out of the ballpark now and has some exciting future plans. Don't tell her this, but I will be asking her to be on the podcast. I want to capture her story now before the next chapter takes hold.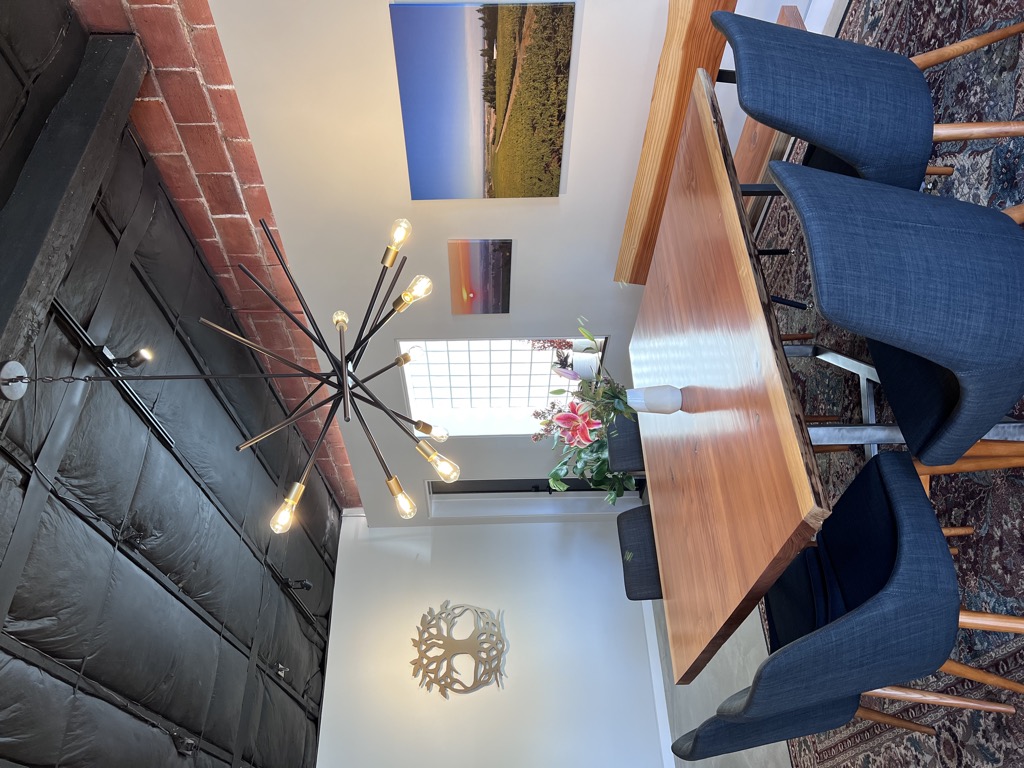 Let's move on to Isabelle Meunier's wines at Aubaine. In my conversation with Andy Lytle, he mentioned his relationship with Andrew Davis, the winemaker for Lytle-Barnett. Through that working relationship, he began to know Isabelle Meunier, Andrew's wife. While he was bringing the Anahatta vineyard online, Isabelle approached Andy to make the wines for Aubaine.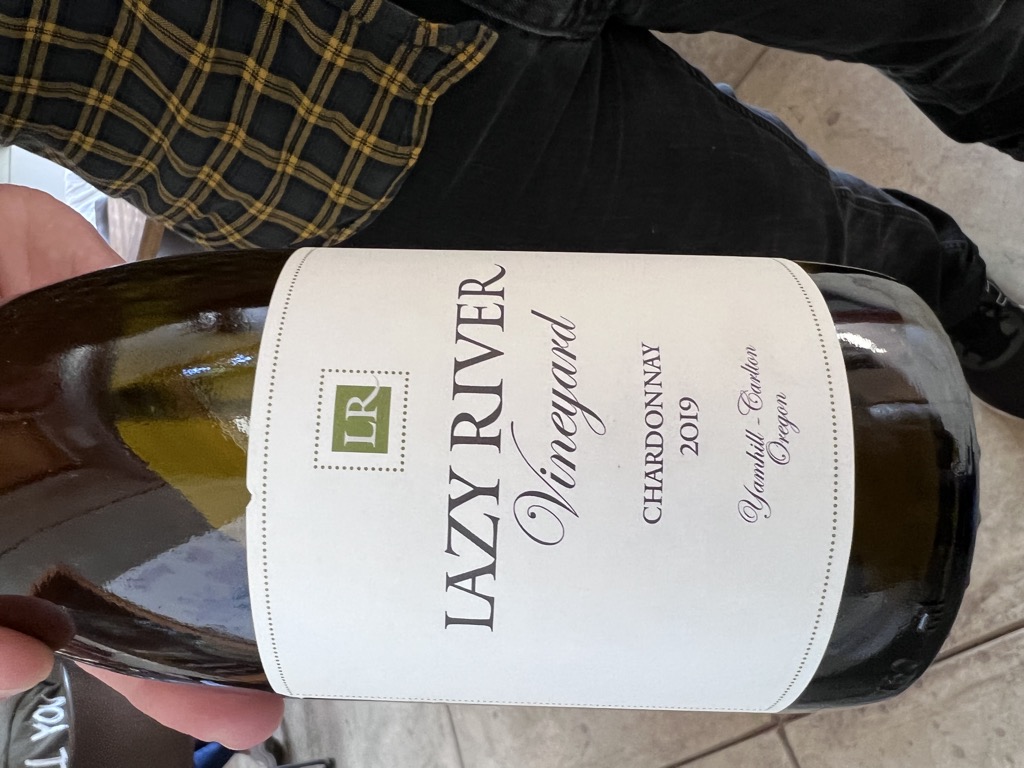 In May, I got a text from a friend saying, "Have you tried Lazy River Chardonnay? It is the best value in the valley, IMO." I hadn't tried Lazy River at the time, and another text in the conversation read, "Isabelle Meunier does a good job" Last month, I went to Carlton Winemakers Studio to get more Lytle-Barnett and Aubaine. While I was there, I tried some Lazy River. It was fabulous! The 2017 Pinot is $42, and the Chardonnay is $38.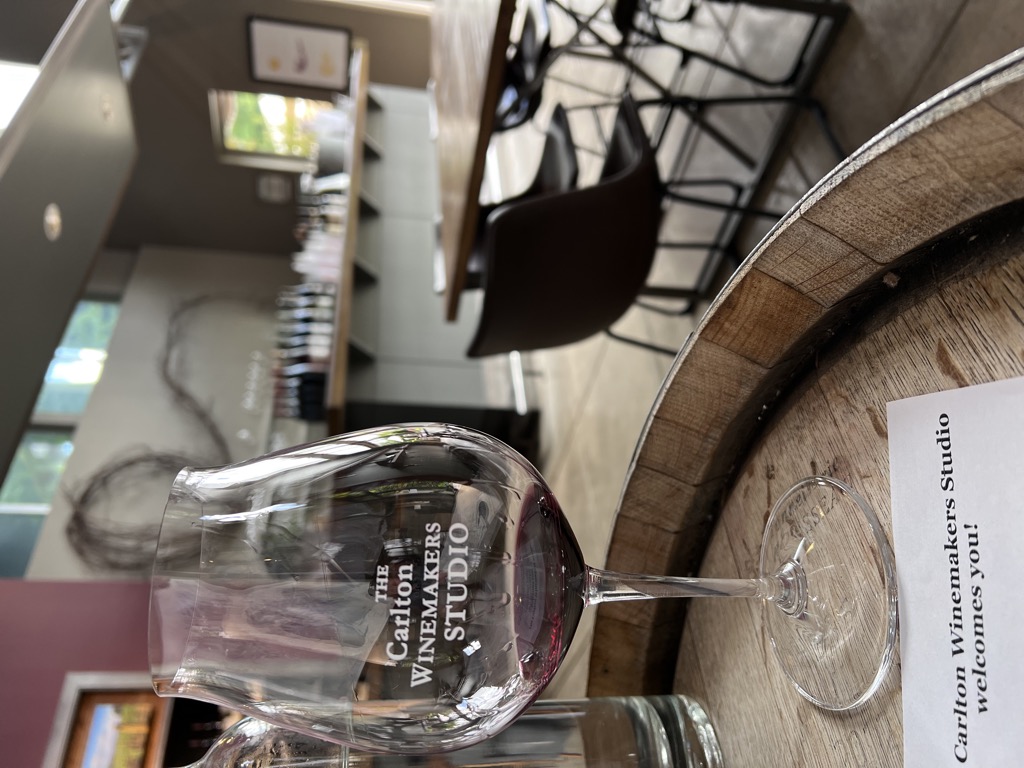 More News about Isabelle Meunier
April of last year, Nicholas Family Vineyards announced Isabelle as head winemaker. In late 2020 Nicholas Family purchased Bella Vida. It is too early to taste any NFV from Isabelle Meunier, but it is getting added to my list of places to visit when they get released! BTW, does anyone know if you can taste NFV wines at the Bella Vida location? I ask because Bella Vida was the first winery I featured for the newsletter three years ago.
Another gem for you in Isabelle Meunier's wheelhouse is the fact she is the consulting winemaker at L'Angolo.
I know this isn't the usual highlight of a winery, but we never know the path our wine journeys will take us. It is no coincidence Isabelle's name keeps popping up lately in my journey. Even in the podcast interview last week, Paden West was assistant winemaker to Isabelle Meunier at Lavinea. So how can I not write about her? Maybe I should try and get her on the podcast even though it appears she likes to be pretty private.
I will end this week a little differently with a quote from Paden West on his learnings from Isabelle "Chardonnay is a marathon, not a sprint." So when you visit the Carlton Winemakers Studio, Lavinea, Nicholas Family VIneyard, or L'Angolo, please tell them, "A.J. Sent me!"
With Gratitude,
A.J. Weinzettel