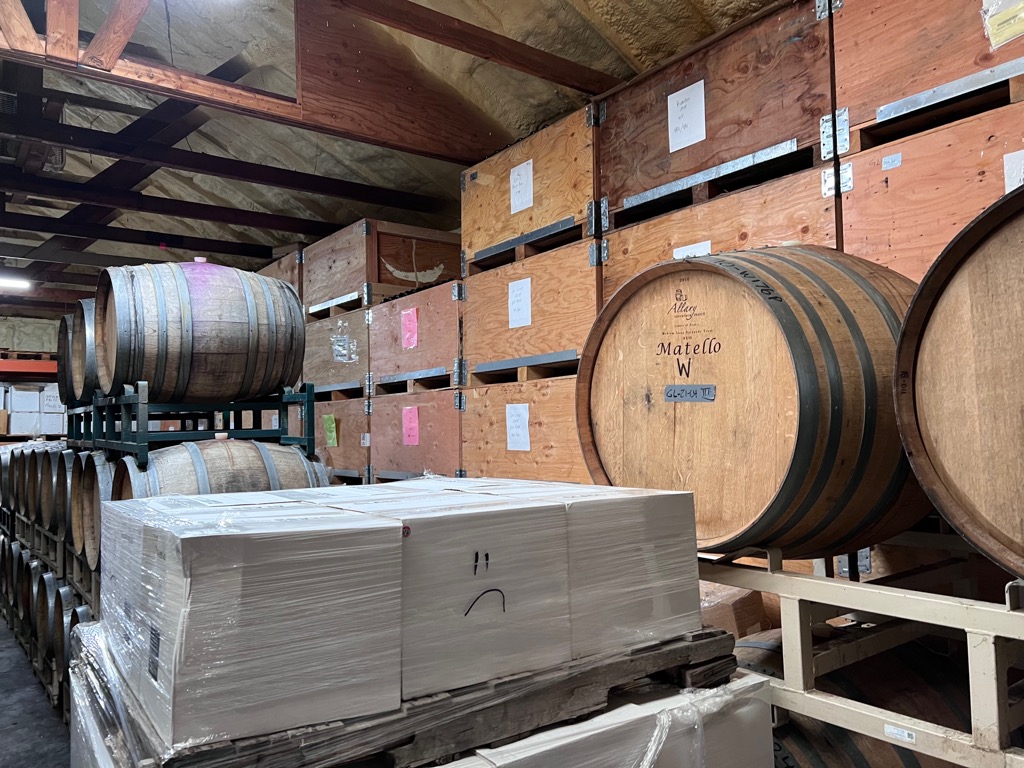 I am finishing up the book Will. It's a long freakin memoir from Will Smith. I am doing the audio version read by the Fresh Prince himself. Currently, I have three hours left, and it's been a great book on many levels! There are great stories and many moments prompting introspection within myself. I could easily ramble about the introspection moments, but you are not here for my reflection. You are here for wine-relatable topics, and unfortunately, there are no stories of wine like from Dave Grohl's book surrounding Champagne and fried chicken. So, if you are looking for an excellent long book to read, and you like Will Smith, definitely check it out!​
Juggling the newsletter and the podcast this year has been an exciting journey. I am enjoying doing both, but there have been many self-doubt questions. The major one is, "Am I providing value?" On the surface, it is easy enough to answer with, "Yes." I provide value for everyone who reads the newsletter and watches the interviews. Going down the rabbit hole of YouTube video analysis, I have found it intriguing that putting a video of an Oregon Wine Story for the world to see is not providing enough value to my stories to the Wine World as a whole. When you visit my YouTube page, it doesn't immediately jump out to you and say, "Hey, I am here talking about Oregon Wine," nor does it convey I talk about wine at all. Exposing my stories to the world like this and not having everything buttoned up is unsettling. How do I fix this? I don't know yet, but I am all ears if you have any magical ideas. Know I am working to create a better message on my YT channel, and if I am not posting on the Gram or not responding, my brain is chugging away on other things. Also, Will Smith's book hasn't helped any with all of its thought-provoking introspection!
Over the weekend, I visited a few wineries. It was nice to be out in wine country again! The holidays were delightfully full, and technically I have been out in wine country, but not for a full-blown tasting for quite some time. Before the holidays, I had the pleasure to meet with Michael Lundeen. Most of you are not aware of Lundeen Wines or Michael's story if I was a betting person. I wasn't aware either until his name came up a couple of different times last summer while I compiled a list of wines for the Sparkling Report. After hearing his name surface, I did what I always do, research. Lundeen Wines is located in McMinnville. It has been around for a while and didn't look like it was the typical process for a tasting. Having quite a bit on my plate, I filed his name away as someplace to visit and be aware of.
Fast forward a bit from summer to October. I was at Corollary's first-ever pickup party at Winters Hill, and I got to talking with Dan. Somehow, Michael's name came up, and I asked, "How does one go about tasting his wines?" Dan personally knows him and put the two of us in contact. After a few emails back and forth, we settled on December 3rd to come out and taste his wines.
What surprises me the most about Lundeen Wines is nobody in my immediate circle knows of these wines. It's not like Michael is a newcomer to the scene. In 2001 he graduated from U of O with a journalism degree. He sold one story to a magazine and only used his degree one other time for a story about wine and architecture. It begs the question, how in the world does one go from getting a degree in journalism to wine for the better part of 20 years?
Long story short, getting shot down time and time again for journalism jobs doesn't hurt. Around this time, harvest was fast approaching. He reached out to several wineries was lucky enough to spend his first day in the wine world scrubbing mildew off glycol tubes at Willkenzie. After Willekenzie, he spent time at Domaine Serene under Tony Rynders, where he learned a crap ton about wine. It wasn't until 2005, when he worked a season at Castello di Verduno in the Barbaresco region of Italy's Piedmont, that everything kicked into high gear. First hand Michael experienced several exceptional wines being produced from the basements of houses, causing a realization you didn't have to be a big-time brand to be successful in the wine world.
Coming back to his roots in Oregon, Michael took oenology classes at Chemeketa Community, where he met Brad Ford of Illahe. Their first vintage was in 2007 and got them into IPNC. Around this time, there was so much going on. For the first time, his match.com profile was no longer needed. He met his wife Desiree, and they lived in Monmouth. Also, a piece of property outside Carlton on Poverty Bend Road was available to purchase around this time. The property's appeal was that his father grew up here, and his grandparents also lived on the land. The couple bought the property, moved there, and planted a vineyard. In 2008 the Lundeen brand was born, and in 2011, Colin, the son of Michael and Desiree, came into the world.
When the Lundeen brand came to fruition, the focus was on Pinot and Chardonnay. It wasn't until a very cool summer where the grapes weren't ripening that Michael decided to hop on the Sparkling train. Side note, I wrote down the year was 2001 in my journal, but that is obviously incorrect. So I will have to go back and get the exact year. At any rate, it was early on for Oregon Sparkling when Michael started his Sparkling program.
At the time, the grapes at the La Cantera vineyard, located in the Chehalem Mountains with an elevation around 600-684ft, weren't ripening quick enough for still wine. So Michael decided to pivot and produce Sparkling. Michael also sourced fruit from the Bunker Hill vineyard before Larry Stone bought it for Lingua Franca. Other Lundeen Wines' vineyards are Poverty Bend, the estate vineyard, and Z'ivo in Eola Amity hills. Over the years, Michael has worked with every single AVA in Oregon, except for Ribbon Ridge.
Enough backstory already. Let's talk about the visit and the wine!
With it being the first of December, it was a crazy sunny day with a slight chill in the air. Getting out of the car and walking towards the tasting room, I overhear a conversation saying something along the lines, "This might him here." I turned my head, glanced into a warehouse full of wine pallets, and there was Mr. Lundeen. We exchanged pleasantries, and he showed me to the tasting room real quick while he finished up a quick task. I waited for a few minutes and looked around. On the bar was the Sparkling we were going to taste through. A host of still wines was on a shelf consisting of Pinot and Chardonnay. I was a bit surprised to see the number of different labels available.
Before pouring the wines, we talked a bit about his back story, and one item I left out earlier is Lundeen Wines grew through distribution. He has been distributing the New York for 12 years, DC and Virginia for 10. His primary focus has been on distribution instead of DTC (Direct to Consumer). Selling through these channels looks completely different compared to E-Commerce or through the tasting room. I am always enthralled when the story centers around a whole lot of hustle! Michael does the vineyard work, winemaking, bottling, and coordinating with distributors. He has his hands in every aspect of the business producing around 10,000 at Walnut City Wineworks.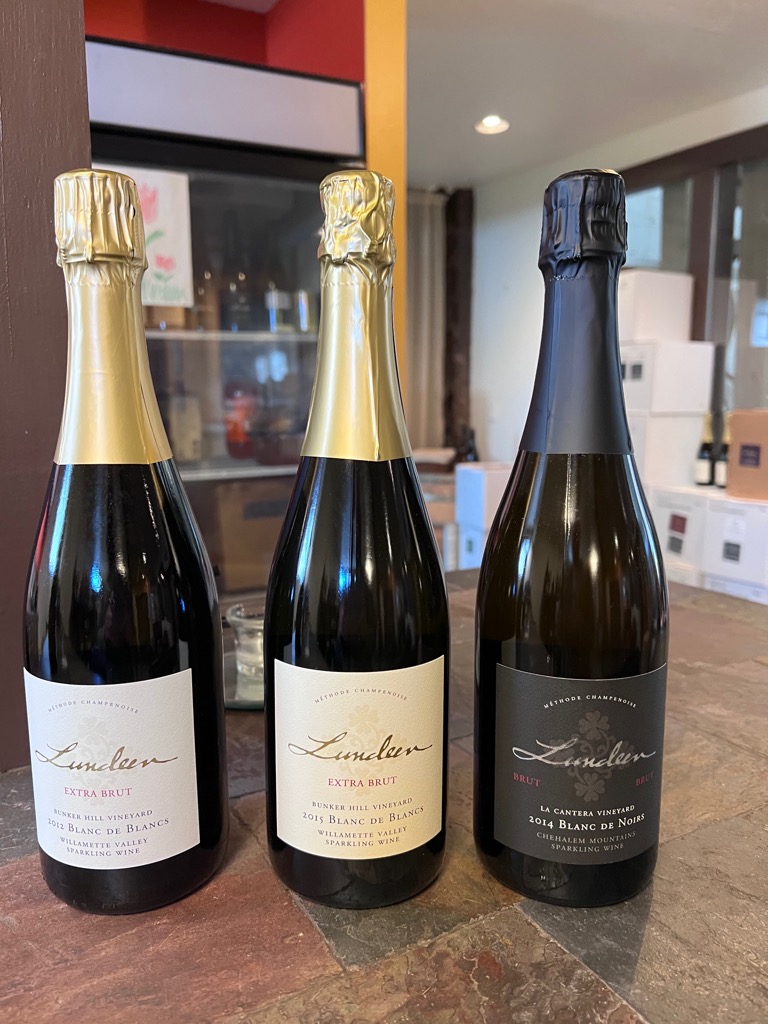 The first wine was the Brut Sparkling NV (non-vintage). This Sparkling has six years of base wine with about 50-60% Pinot Noir, a good chunk of Chardonnay, and around 5-10% Pinot Gris.
The 2016 Muscat Cuvee Patricia was an attempt to get all seven varietals in Champagne during the 1800s. I wasn't aware there were seven varietals available, and after doing a little digging, they are Chardonnay, Pinot Noir, Pinot Meunier, Pinot Blanc, Pinot Gris, Petit Meslier, and Arbane. Looking back on this, I wish I would have asked where he got Petit Meslier and Arbane. So much to know about wine, and I love it!
The 2017 Blanc de Noirs is a rare bottle. Michael's mentality about vintage Sparkling is it better be freakin good if you put a year on it. The Blanc de Noirs' was only released in 2011, 2014, and 2017. In 2021, there was a very light crop load, and he felt it was like trying to fit a round peg into a square hole.
The 2012 Bunker Hill Blanc de Blanc was the final wine. This wine needed no additional context. 100% Chardonnay from the Bunker Hill vineyard, and it was exquisite! There is a reason Larry Stone bought this vineyard. All of the Bunker Hill Chards from Lingua Franca disappear at a crazy rate.
Yet again, I am sure you notice the lack of descriptors for the wines. I promise you this year I will do a better job of describing the wines. Without other contexts, I realize that introducing the wines is like putting a carrot in front of you wrapped in tin foil. You know it's a carrot, but you can't see it, nor can you smell it.
With all of that being said, the wines were absolutely gorgeous. Hands down, I would open any of these bottles in a heartbeat and share. I also have zero doubts people would take a sip, cock their head back a little, and say, "Wow!" Michaels connection to wine when he was in Italy resembles what he is doing here in Oregon. There is no way to know every winemaker in Italy making wine in their basement. When you find a crazy good wine, not many people are aware. Lundeen's wines are far from being created in his basement, but very few people know. This has been my mission from the start of this project.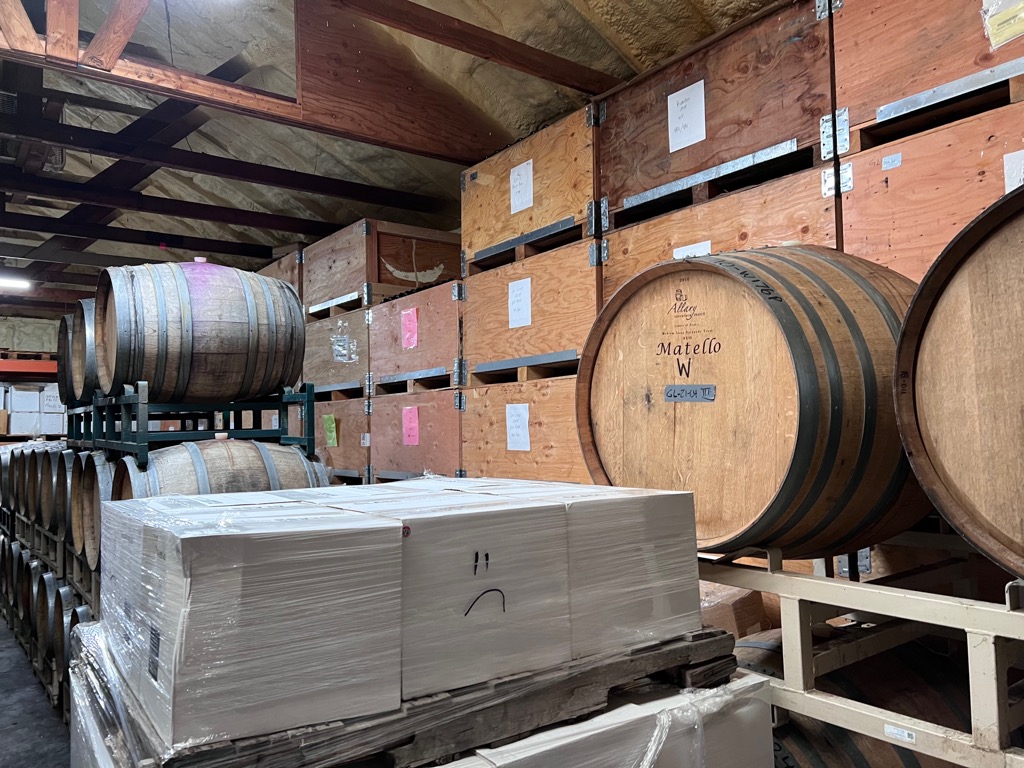 Go to Lundeen Wines website and take a look at the prices for his wines. They are reasonably priced with a high level of quality. For example, the Willamette Valley Sparkling is $30. His Pinots and Chardonnays are also very around the same range. I need to set up another appointment to go back and taste the still wines. If you want to get your hands on other Sparklings, I would make a point of visiting McMinnville, and while you are there, stop by the tasting room (475 NE 17th Street McMinnville, OR 97128), say hi to Michael, and mention, "A.J. sent me!"
​
​
With Gratitude,
A.J. Weinzettel